Luxury real estate is in perpetual motion, following the evolution of our society and the choice of the high-end clientele, looking for more excellence. Whether it's capital cities, beautiful resorts or exclusive addresses, here's our selection of destinations to follow. What you have to discover today to better invest or live tomorrow:
Miami, Montreal, Lisbon, Porto, Madrid, London, Geneva, Monaco etc.

Among them, Miami Florida.
This international metropolis at the crossroads of the Americas is also open to Europe, the Middle East and Asia. The growing business sectors (merchandise and cruises, health, aeronautics, technology, & #8230;) add to the sunny climate all year round. It attracts wealthy people through prestigious events around yachts, Contemporary Art and Design (Art Basel Miami Beach, especially).

The most popular neighborhoods
Recent neighborhoods and those whose rental capacity is proven: Brickell, Edgewater, Downtown In the city center, Miami Beach. For the acquisition of primary and secondary residence, bay edges (villas) and seaside (apartments) in an area that ranges from Sunny Isles North to South Pointe south of Miami Beach, not to mention Venetian Islands, private or guarded communities (La Gorce Island, Bay Point, Sunset Islands), Coconut Grove and Key Biscayne.
Wanted properties
Architect's villas by the water, with pontoons & #8230; and apartments ("condos") offering breathtaking views of the bay, the ocean. The services are as varied as hotel services: swimming pools, gyms, spa & #8230;
Expectations
The opportunity to enjoy the various lively places of the city, while enjoying a quality neighborhood life, personalized services and the most modern building standards.
Customers
It is varied in its ages, its origins, its aspirations. Miami attracts buyers from all over the world, with various motivations: investment, heritage diversification, second home, sustainable establishment.
Opportunities and perspectives
Miami is establishing itself as one of the four big American cities of the 21st century, with an increasingly young population, a business development in a favorable economic and fiscal climate.
Barnes Story:
A apartment bought at 9.5 Million $ by a renowned international client to a large American fortune. This exceptional property was "off market" but met all the criteria. And it was enough for the buyer and the seller to meet each other for the deal to be concluded!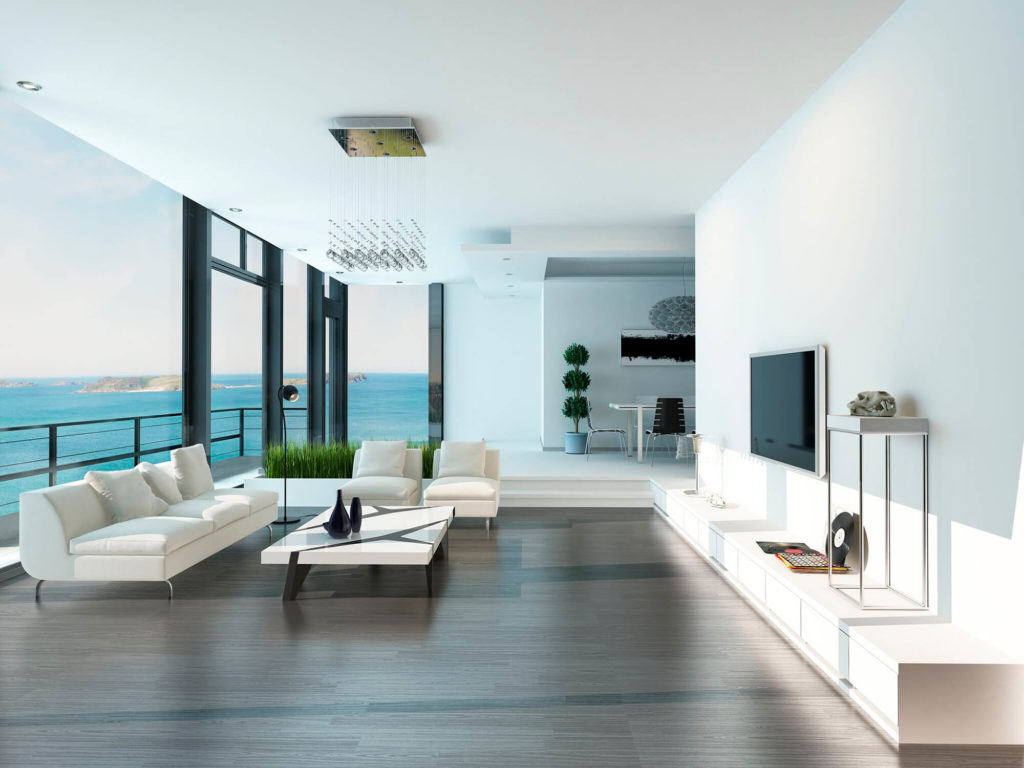 What do we buy with $ 2 million?
A new apartment, with creative and innovative architecture located at the edge of the beach and enjoying high-end services or a four-bedroom villa on the water with pontoon.
And tomorrow ? Seduce millennials
Thirties are still quite rare today among luxury real estate buyers but it is obvious that they will be the ones who will hold the market in ten or twenty years.
For the Luxury Trend Report 2018 of Ifop, the first issue of luxury is "the conquest of the younger generations, millennials and generation Z". Who are they ? Difficult to answer with absolute precision, because there is no official definition. Millennials, often called Millennials, are the young adults born between 1980 and 2000, those born after 2000 who form the "Generation Z". Their common point? Being the first "digital natives" and focusing the attention of the luxury industries, who must absolutely capture their customers.
"Millennials reason digitally. They are entrepreneurs by nature, in a personal and professional environment that needs to stay connected, mobile and flexible. Their perception of real estate comes from it. They do not want to own in isolation, they want to share and change regularly. "
Rodrigo Uhart, 23, Designer, Artist, Entrepreneur

Millennials have become very influential billionaires, starting with the creators of Facebook, Google or Twitter, and more broadly those who have broken into the Internet and high-tech world.
The number of UHNWIs born between 1980 and 1995 remains low, as they represent only 3,2% of the world's wealthy population. Among them, the heirs are a minority, two-thirds of millennials having made their fortune through their own efforts (the same proportion as for all UHNWI).

By 2026, the main consumers of luxury will be, in number, the millennials. This forces luxury brands to adapt to maintain a constant level of desirability and their share in all markets. The actors of the luxury real estate must offer an offer and services able to satisfy them, especially as regards the communication, which must be digital, immediate and transparent.
This new clientele is fond of modern homes or penthouses domotized in urban areas. But it's a volatile population that likes change and never stays in real estate for a long time.
"Millennials live and consume digitally. Five years ago, no one would have imagined selling exceptional products online. While for the wealthy millennials, it is normal to buy an apartment, a luxury car or a yacht from a smartphone! "
Benoît-Etienne Domenget, CEO of Sommet Education
You want to know more ? Contact Us !