thanks to French Morning for having circulated the article written by Elisabeth Gazay
What is under the sun exactly?
The Florida climate alone can not explain the tremendous evolution of Miami in the last 20 years. How does this city with a rather provincial, tropical, resolutely Latin atmosphere, at the tip of America, become internationally renowned, attracting as well investors and great American, South American, European, and recently Middle East and Asian fortunes, brave entrepreneurs to conquer new markets and a life to reinvent? What ingredients do we find in one of North America's most dynamic real estate markets?
Elisabeth Gazay, Associate Director of Barnes International Miami, talks about some of the city's features, as the real estate group has just celebrated its 15 years of establishment and continued growth in Miami, where it is today leader for the French-speaking clientele.
The skyscrapers each time higher from Brickellas the emergence of new neighborhoods as modern, creative and sophisticated as Edgewater, District Design, Wynwood recall Ginza in Tokyoshopping malls Dubai or the elegant streets of kite. They testify that Miami would not be what it is today without three dominant forces: energy, trust and inspiration. All the major projects that propel Miami into the 21st century were initiated by leaders who have a vision for Miami and are rolling out a plan that even the 2008 crisis did not stop, on the contrary.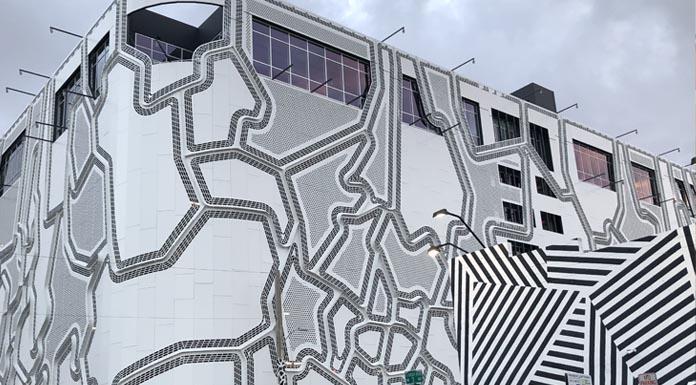 The architecture of Miami testifies to a young and dynamic city. Here: Wynwood Garage.
energy of Miami comes from diversity (and therefore wealth) cultural. If it is rare to meet a "Miamien" of origin, the variety of accents puts every newcomer perfectly at ease. The builders of the new Miami have Cuban, Argentinian, French, Colombian roots ... they come from Hong Kong, Tel Aviv, New York, Chicago, Toronto or elsewhere ... Entrepreneurs, scientists, artists who contribute to economic development are just as international, bringing a dynamism, a will to advance, innovate, and succeed characteristics of young cities with a dominant of immigrants of first or second generation.
Miami would not be where it is today without a common trait to anyone who succeeds in the city : trust in its future and to make it become an international place while remaining itself. When Art Basel had chosen Miami - from 2001 - to launch its American edition, making Miami, overnight, a must for collectors and fans of contemporary art, it was a bet and a great proof of confidence.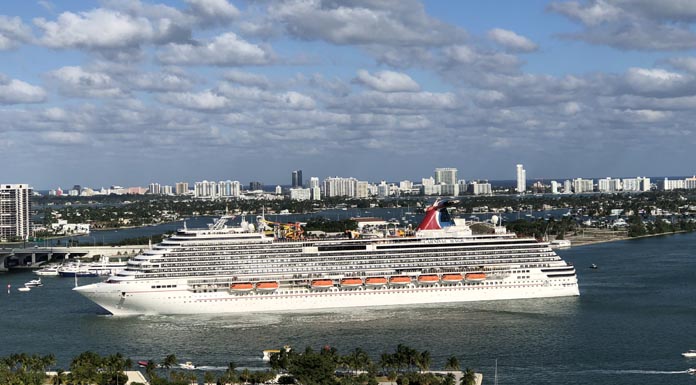 Miami is also the world capital of cruises with ships as disproportionate as the city itself!
The biggest events are coming to Miami!
More recently, Miami has won the trust of major sporting event organizers, such as David Beckham to install his international football team, or Formula 1 to add a circuit to the grand prix card. The " Boat show Which brings together a unique selection of the world's most beautiful yachts in Biscayne Bay is also an unmissable rendezvous of the city. The brilliant creator of Cirque du Soleil has declared his confidence in choosing to develop a new kind of neighborhood in Little Haiti, which will combine technology, art, education and jobs, business development. It will also give the inhabitants of a deprived place to see the doors of a social elevator open.
Just as the vision and inspiration of a Henry Flagler was needed to turn humid and inhospitable Florida into a winter tourism paradise, every new project today shows that Miami is a true laboratory of excellence.inspirations the most varied.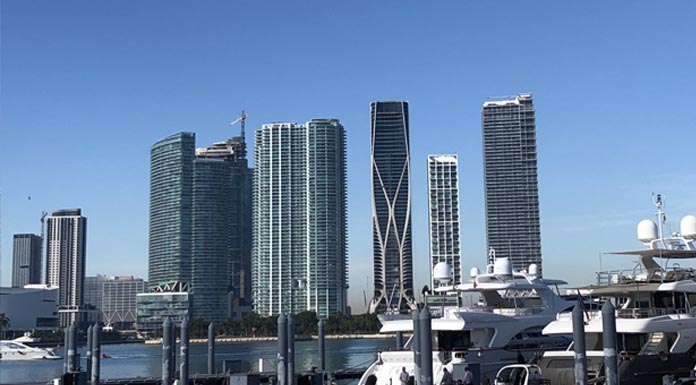 The slender and innovative building designed by Zaha Hadid has become a reality, but especially a point of reference in the urban skyline of Miami
The neighborhood of Wynwood, intended for active and young populations, was created from warehouses where "street art" was invited to express itself ... finally and officially! The unique idea of Tony Goldman (the promoter of SoHo has another time) has since been copied around the world. The tower of the famous architect Zaha Hadid, whose concrete structure includes the building like a flower instead of being hidden inside, is a great architectural first in the world ... In a completely different field, the research centers of UM (University of Miami) are home to laboratories and scientific teams working on world firsts, such as the healing of paralysis caused by the spinal cord.
Pages would be needed to list the areas of development that give the city a special place on the world stage. One thing is sure: just minutes from the beach and palm trees, it's a whole different world that thinks, reinvents, imagines and creates a great metropolis of tomorrow.
The shortest way to learn more about the market and real estate opportunities in Miami is from us contact !