Coconut Grove is an urban neighborhood in Miami, Florida, and a central area of the downtown Miami metropolitan area. The neighborhood is located on the south shore of Biscayne Bay, directly north of Miami International Airport. The neighborhood is bounded by NE 3rd Ave, NE 15th St, Biscayne Bay and the Miami River.
Explore Coconut Grove
Miami's Coconut Grove neighborhood offers lush gardens and eclectic architecture. It's a beautiful neighborhood full of personality, which, in the 1960s, was the heart of Miami's counterculture, a southern cousin to San Francisco's Haight-Ashbury.
Coconut Grove is a charming part of Miami that begs to be explored. With its lush vegetation, bright colours and relaxed atmosphere, Coconut Grove is the perfect place to live, specifically for families with children. Street cafes abound in Coconut Grove, with popular spots like the GreenStreet Café drawing crowds on sunny weekend afternoons. Coconut Grove is a small neighborhood in Miami with many homes for sale. This neighborhood has the advantage of being close to the water and downtown, but it also has beautiful tree-lined streets and a rural feel. Luckily, Coconut Groove is not a very touristy area, so it is possible to live quietly and peacefully.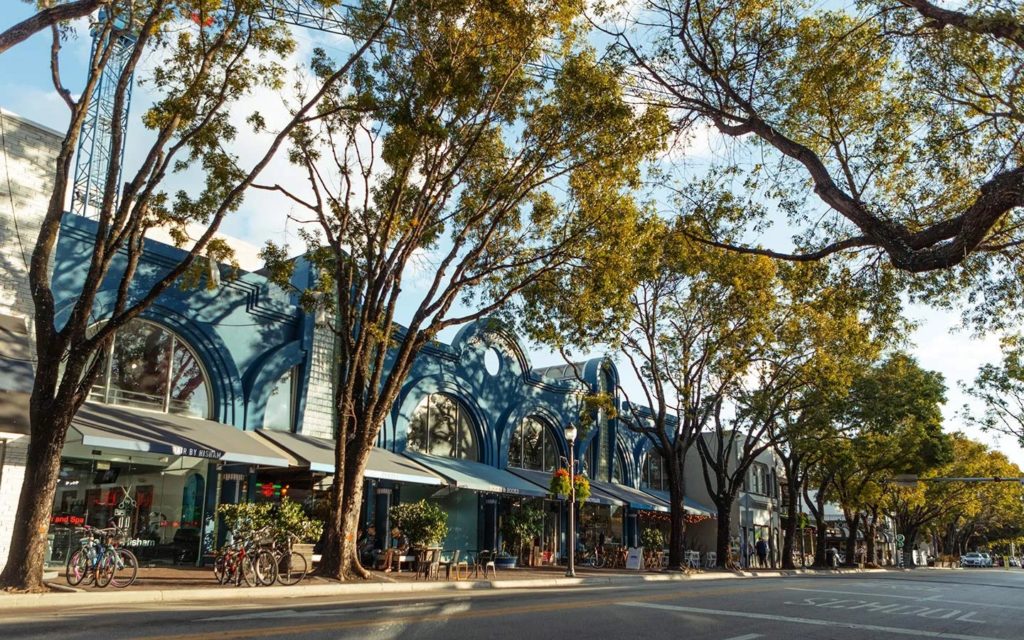 Coconut Grove, am historic neighborhood
Coconut Grove is best known for its lush landscape bordered by the shimmering blue waters of Biscayne Bay. Since its inception in the late 1800s, this magical place has attracted artists, writers and musicians galore, as well as many other eccentric and free spirits.
As such, it is one of Miami's oldest neighborhoods. Founded in 1825, it has the largest concentration of historic buildings in the city. The name of the neighborhood comes from the many coconuts that the first settlers found in the nearby hills. The area is now a National Historic Landmark District and has been home to the likes of Muddy Waters, Jackie Gleason and Jimmy Buffett.
Life in Coconut Grove
Coconut Grove is a very popular area, as it is home to a diverse community of people from all over the world. It is an area that offers multiple art galleries, restaurants, bars, nightclubs and parks. It is one of Miami's most beautiful and historic neighborhoods, emblematic of its tropical vibe. The area is particularly known for its peaceful seaside environment and local specialties such as Bahamian conch liqueur. Coconut Grove has a diverse population of locals and visitors who enjoy its natural beauty, craft shops and cultural events.
Coconut Grove activities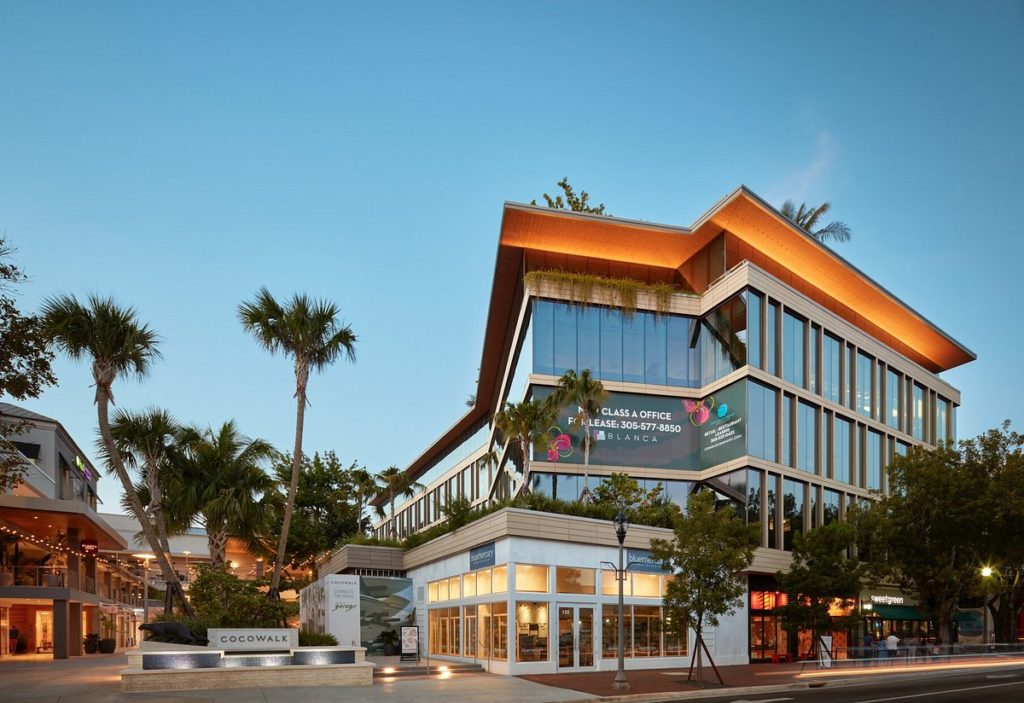 Shopping and Entertainment in Coconut Grove
Coconut Grove is an ideal shopping destination for those who love unique boutiques and high-end products. There are many places to shop, including luxury department stores, high-end specialty shops and trendy streetwear boutiques. You'll find everything you need to dress up and adorn yourself in finery: evening gowns as well as comfortable everyday clothing.
Whether you're looking for a new outfit or just a new inspiration, Coconut Grove has what you need. One of the best places to shop in Coconut Grove is the Coconut Grove Mall. It is the largest mall in South Florida and has over 200 shops and restaurants.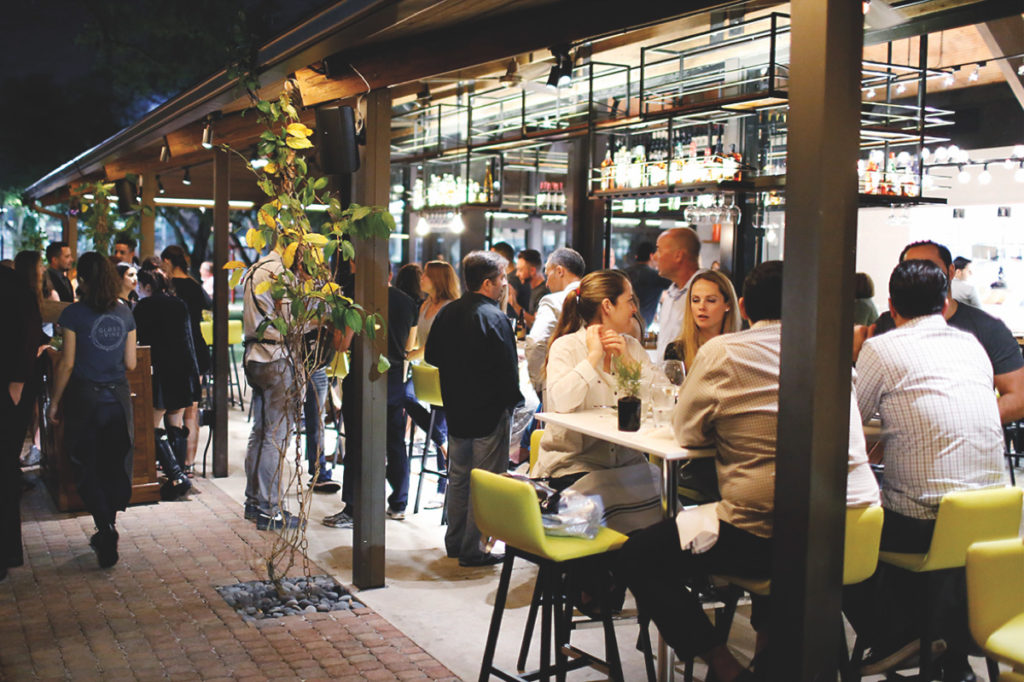 Coconut Grove Dining Guide
The Coconut Grove area of Miami is a popular place for restaurants. There are many different types of restaurants, ranging from casual to fine dining. Le Bouchon du Grove, for example, is a French restaurant located in Coconut Grove, Miami. It has been open since the early 1990s and is considered a local institution. The restaurant serves classic French dishes in a casual setting, making it an ideal place for a quick meal or a casual dinner.
GLASS & VINE serves American cuisine with an emphasis on seasonal and local ingredients. The restaurant has received critical acclaim for its inventive dishes and unique setting in a restored historic glass factory.
Lulu offers a unique menu with Eastern and Western European influences. If you're looking for something more exotic, Peacock Garden is a great option for Indian cuisine in the heart of Coconut Grove. Evenings and weekends alike, activity reigns in its many bars and cafes.
Excellent schooling in Coconut Grove
The Coconut Grove School District is located in Miami-Dade County, Florida, and operates public schools. The district serves approximately 5,000 students and employs over 600 educators.
Ransom Everglades, Carrollton School of the Sacred Heart, Immaculata-La Salle High School, St. Stephen's Episcopal Day School and Saint Hugh Catholic are some of the top public schools in Miami. Coconut Grove also offers George Carver Elementary School and George Washington Carver Middle School, as well as many other public school options. Coconut Grove area schools offer a quality education and a caring environment for young children and teens.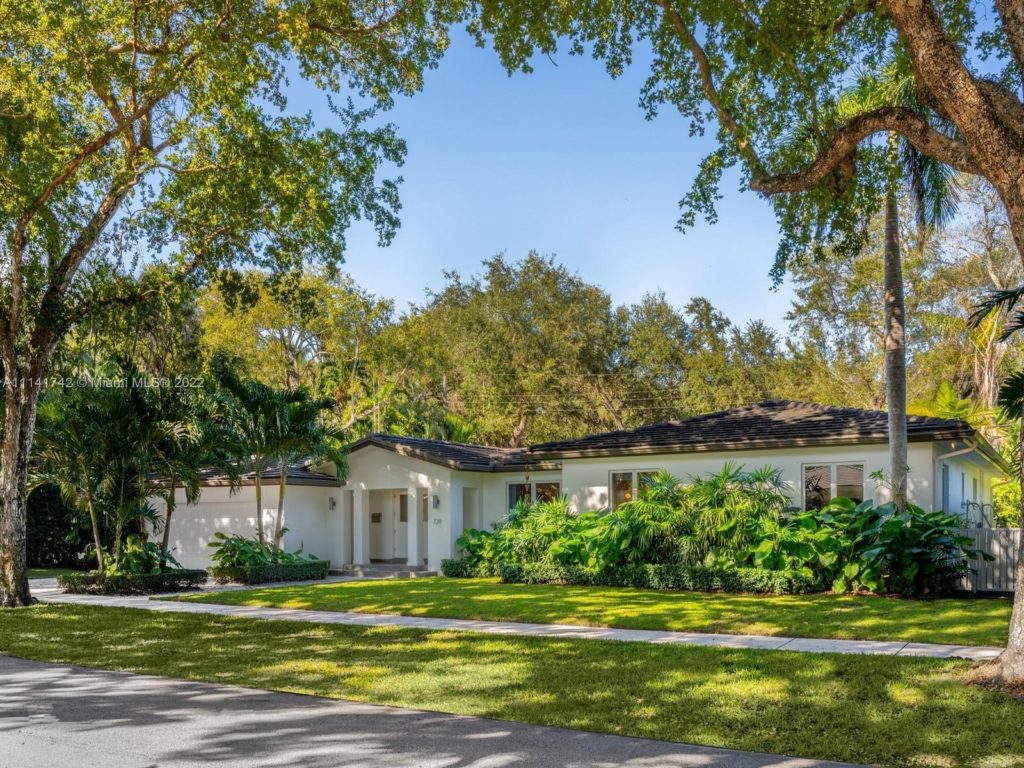 Properties for sale in Coconut Grove
The architecture of the area is very interesting as it is varied and mixed with very lush vegetation. Coconut Grove is known for its tropical atmosphere - banyan trees, palm trees and live oaks mingle along quiet residential streets. Coconut Grove is a highly sought-after area of Miami, Florida, where you can find luxury condos, townhomes, gated estates and luxury beachfront mansions. luxury condominiums, from townhomes, from luxury mansions and villas.
The average price of flats in Coconut Grove is currently $1,278,068, or approximately $569 per square foot, while the most expensive flats can reach $20 million, or $1,987 per square foot.
The location and quality of education makes it a dream destination for many families, and the quietness and cleanliness of the area are undeniable assets that favour the decision to invest.
If you are interested in renting or buying a property in Coconut Grove, contact one of our BARNES real estate experts in Miami for a list of available properties in Coconut Grove that meet your specific needs. Our real estate agents who are experts in the real estate market in Miami will carefully select the properties that best suit your needs and your budget.
Properties available in Coconut Grove