Adapt, arbitrate, anticipate to enable our customers to build, make live and develop a real estate heritage of quality "Thibault de Saint Vincent, President of BARNES
BARNES MIAMI, who are we?
A profession: high-end international real estate
Founded more than twenty years ago, BARNES is today a major player in high-end international real estate. BARNES brings to its clients a global expertise by advising them as well in the arbitrage of their international real estate investments as in a customized local accompaniment.
Present in major international cities of reference such as Paris, Brussels, Geneva, London, New York, Madrid, Barcelona, Lisbon, Los Angeles, Miami, Moscow and Monaco, BARNES is also established in prestigious places appreciated by the international clientele: Deauville, Biarritz, Cannes, Aix-en-Provence, Bordeaux, Ile de Ré, Bassin d'Arcachon, Périgord, Lyon, Corsica, Courchevel, Megève , Chamonix, Annecy, Mauritius, St Barts, Marrakesh, Gstaad, Verbier, Lugano ... In all, there are sixty-five BARNES offices that are spread throughout the world, pending the development of new locations.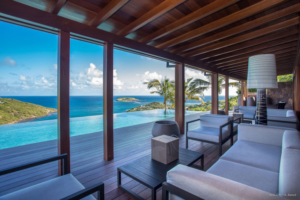 Our expertise
World Vision & local know-how
BARNES deploys its expertise to propose arbitrations, manage international investments and guide the choices of its customers. BARNES is built on an integrated organization in which the 400 employees work on a centralized sales file that offers our customers a tailor-made, efficient and homogeneous service in all our offices. BARNES MIAMI has been operating for 10 years in Miami, which allows our customers to benefit from a real knowledge of the real estate market of the different neighborhoods of the area.
Specific Services
Specializations in investment
offices
Purchase of business
Commercial investments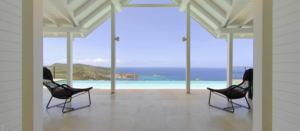 A world-renowned luxury brand
BARNES is a luxury brand that strives for excellence for its clientele and strives to enhance the international influence of the French art de vivre. Present in major international cities and the most beautiful resorts in the world, BARNES offers an exclusive selection of rare and unique properties located in Europe, the United States including Miami, the Middle East, the Indian Ocean and the Caribbean.
Already strongly established in France and internationally, BARNES wishes to further strengthen its presence, its network and its reputation with the aim of becoming a luxury house specialized in services for HNWNI (high net worth individuals, high net worth individuals) and UHNWI (ultra high net worth individuals, ultra-wealthy people). On the strength of the fact that this population is in perpetual increase and in great mobility, wishing to have different addresses of prestige in the whole world, the group reinforces its settlements. New branch openings are planned: in France, to complete the network network: Méribel, Nice, Saint-Jean Cap-Ferrat, Val d'Isère and Lubéron; abroad, to establish the location: Budapest, Marbella, Zurich, Montreal, Vienna and Athens.
Global service
BARNES offers its French and international customers a comprehensive and personalized offer to find a property anywhere in the world and to realize its projects through its various businesses: sale of apartments, houses and private mansions , buildings, shops, properties and castles, hunting grounds, new programs and exceptional properties. BARNES supports its customers throughout their projects and offers many services and advice: rental management, concierge, work monitoring, architecture, decoration, financing, legal and tax experts .... Each client is thus integrated in a circle of trust and a global follow-up is brought to his project. BARNES also offers a wide range of prestige properties for rent and seasonal occupancy.
As Thibault de Saint Vincent, president of Barnes, explains, "Wealthy homebuyers looking for homes, apartments, beachfront villas, country homes have the world as a playground. It's up to us to support them and offer them a global service - beyond the sole search for real estate, including legal and tax advice, personalized support, various services of work, renovation and decoration - in any of their cities or regions of predilection. Globalization has made its way, including in real estate. "
In addition, BARNES strengthens its expertise in art consulting, yachting and jet rental, vintage cars, architecture and renovation, partnerships with family offices and wealth management banks, international lawyers, diversification and heritage optimization, ... BARNES relies on specialists in each field, who are key players in the world of luxury.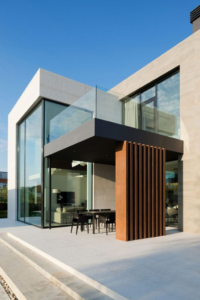 Luxury and honesty for values
The values of a luxury home
"We are and claim it with pride, a luxury brand. It honors us and it forces us, "says Heidi Barnes, founder of BARNES. And for the BARNES house, luxury must be translated by the permanent quest for excellence, of an attention paid to the most minute details. Heidi Barnes continues: "Traveling the world, we are always looking for new places, new properties, which we favor the rarity, the exceptional situation, the long-term profitability. Listening to the past, curious about the future, we want to register in time, the supreme value of the brands that have printed theirs. That's why our relationships are based with you on trust, duration, exclusivity. "
Belief in the ethics of the profession
At BARNES, we attach the greatest importance to the ethics of the real estate transaction business. We place ethical requirements at the heart of our service and believe that the respect of these by all our employees is a guarantee of the trust our clients place in us. The strict respect of the legislative and normative framework BARNES ensures that all the missions undertaken on its behalf respect the obligations of the Hoguet law and any legislative and regulatory text applicable to its activity. We also engage with all our teams around the world to the principles of non-discrimination and the strictest confidentiality.
We also certify that no employee has a direct or indirect interest in the companies with which they contract on behalf of their clients.
BARNES also insists on the respect of the principle of transparency, which guarantees the clients clarity and visibility in the content of the missions with clear reports, the information of fees and contracts perfectly legible and irreproachable.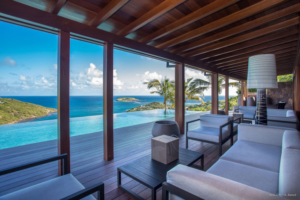 Communication: a major asset
BARNES enhances its know-how by being present in the biggest media, on the national and international internet portals as well as in the local press of the places where its sixty-five offices are located.
BARNES MIAMI regularly publishes ads in various magazines in the region, such as Haven, Brickell, or Key Biscayne, but also in international magazines such as Le Figaro Properties, the Financial Times or the Wall Street Journal.
The BARNES LUXURY HOMES magazine, published twice a year with 200,000 copies, is a veritable showcase of the French way of life and high-end international real estate. Its worldwide distribution is complemented by Russian, Swiss, Chinese and Israeli editions. Powerful communication tool, our magazine offers a selection of the finest assets of our international portfolio, lifestyle inspirations, trends in the luxury market and the news of our house.
In collaboration with agencies in New York and Los Angeles, BARNES MIAMI is launching this year BARNES LUXURY HOMES dedicated to the North American real estate market.
Barnes digital
Our website www.barnes-miami.com presents the entire range of properties offered for sale and rent in Miami and is enriched and updated daily. Present on the web and social networks, BARNES has recently launched a web media dedicated to the world of luxury, "So Barnes", in order to discover its customers the most beautiful destinations in the world while giving them access to top services. range.
Opinion leader
BARNES brings its expertise in the international luxury real estate market by publishing a study every year by partnering with other experts. BARNES recently signed an exclusive partnership with Wealth-X and Warburg, the US real estate leader, to create The Global Property Handbook, a report on the high-net-worth individual real estate market.
Our customers and partners live in a world where anticipation of major economic changes and new trends in this market is essential to invest and arbitrate their best interests. For this reason, this report summarizes the decisive factors in purchasing and presents a detailed analysis of the most popular destinations for a prestigious real estate investment. This study also invites you to discover the cities of the future, the metropolises that rise, the new places of interest and the latest lifestyle trends of this now nomadic population, often expatriates and who today has a global vision of real estate prestige in the world.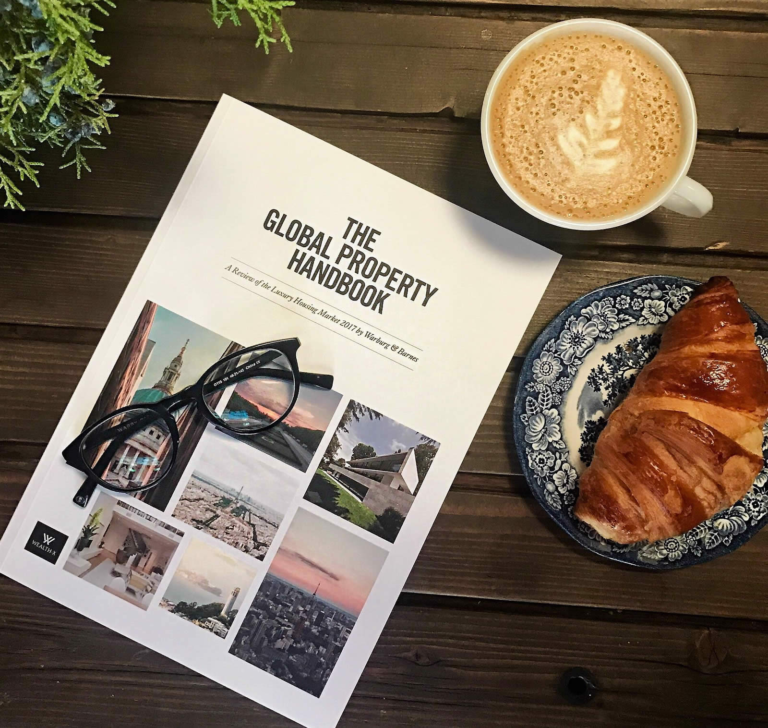 Training and recruitment, guaranteeing the quality of our services
The best market training for our teams
The BARNES consultants are the asset of our house and the engine of our success. That's why we make it a point of honor to offer them the best training on the market.
In this sense, we have developed with the School of Real Estate Transaction a special training that regularly and compulsorily follow all the teams of our network. This training is our guarantee of confidence and underlines the importance we attach to the quality of our service. Moreover, this training, given in Paris, can also be attended by collaborators outside BARNES.
Join us
BARNES has a global network of 65 offices in the world's economic capitals and the most beautiful resorts. Our continued development is based on a unique business model in the real estate industry: a high-end, international and integrated real estate service company.
This success is mainly based on the global consideration of our clients' expectations, the contribution of complementary expertise (commercial real estate, hotel transactions, stud farms, vineyards ...) and the recruitment of ambitious teams, composed of qualified and honest consultants, who place the satisfaction of their customers at the heart of their business.
BARNES attaches the utmost importance to the training of its consultants in order to offer a quality service to our customers. All our teams participate in an internal training program (EITI) to best support our clients in their legal, tax and administrative procedures related to their real estate projects.
Thus, BARNES continuously seeks talent to support its development, in France and internationally. If you would like to join our team of Consultants in Miami or become a licensee, please take contact with us.