One of the members of the Barnes Miami team has just signed the sale of an apartment at the record price of $40 598 / m² ($3 769 / sq ft). This is the highest price per square meter in the city since October 2015!
Michael Wiesenfeld, Consultant at the BARNES Miami office, represented the buyer, a French client with a distinguished international career.
This sale positions Miami more than ever as one of the most attractive destinations on the planet.
Apartment in South Beach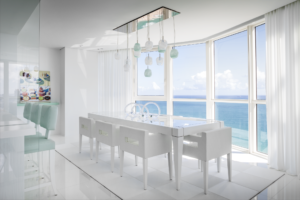 The 234 m² apartment is located on the 37th floor of SETAI, one of the most prestigious buildings in South Beach, Miami's trendy and bustling neighborhood. This building, coupled with the hotel of the same name, offers 5-star services, 3 pools, renowned restaurants and security ensuring the privacy of guests.
The apartment, which includes 3 bedrooms and 3 bathrooms, was sold for $ 9.5 million. In angle, without vis-à-vis, it faces the ocean and offers a breathtaking view of the beach and the city.
Seasonal rental possible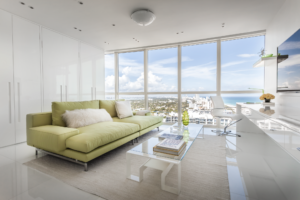 Homeowners investors can put their property in seasonal furnished rental, and thus ensure excellent rental management activity. Indeed, the occupancy rates in Miami are the highest in the United States, due in particular to major events in the city: Art Basel, Miami Boat Show, Ultra Festival ... The property will be offered, depending on the period, between $10 000 and $28 000 per week and from $25 000 to $50 000 per month.
A rare opportunity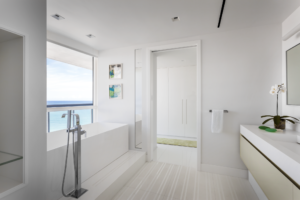 The price of $40 598 / m² is a record for Miami since 2015, villas and apartments combined. However, it corresponds to the market price for this type of prestige property.
Before October 2015, the record was held by a penthouse located in the Faena building, sold at $51 621 / m². An apartment located in the Apogee building in South Pointe at the South Cape of Miami Beach ($38 442 / m²) and another in the W South Beach building ($37 830 / m²), opposite the SETAI, were also distinguished by a price / m2 very high.
An off-market transaction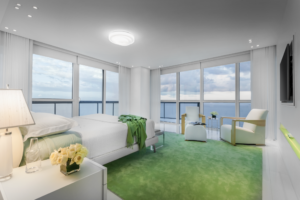 "Our client knows Miami perfectly and was looking for a property that had many assets, without any concessions, explains Michael Wiesenfeld. I really analyzed and showed everything the market could offer with these criteria, and it turned out that nothing was all at once. So I found an off-market product that was an instant love at first sight. "
Michael Wiesenfeld, a consultant who lived in New York for 10 years before moving to Miami in 2009, coaches a clientele of athletes and high-level artistic profiles.