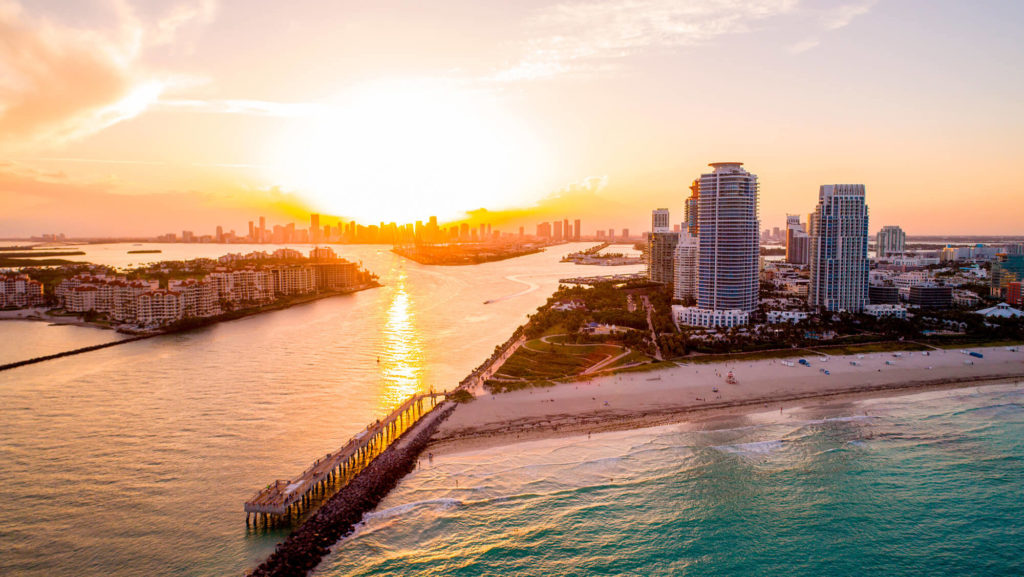 Why is everyone buying in Miami right now?
If you want to know more contact us now.
Customer reviews:
January 20, 2021 - OWB
Bought a condo for investment in Miami in 2021
"Thanks to Barnes, we bought an apartment in Miami for the purpose of making a rental investment. We are Europeans and we knew nothing about the Miami real estate market, but we understood that now is the time to invest there. The team has serious knowledge of the local market. Our needs and wishes have been perfectly assessed. We were admirably well supported throughout the purchasing process. After that our property was leased and taken over by Barnes as well. We are delighted with this 1st operation and are now planning to do a 2nd before the prices soar. We recommend Barnes at 100% "
Why Miami, Why now?
Beyond an exceptional quality of life throughout the year, Miami is a city that encourages real estate investment for many reasons:
Thanks to prices that remain below the average for major international capitals, Miami attracts many investors likely to secure more than 5% of profitability, but also many seasonal rentals due to the quality of life and the climate. Given the current crisis, Miami has an ever-increasing population coming from New York, New Jersey, Connecticut, Pennsylvania, Massachusetts in search of space and sun, deciding to acquire a pied-à-terre on the banks of the ocean or keen on a lifestyle change. What makes that today, Miami is an extremely active and attractive city.
–Cosmopolitan and multicultural city par excellence of more than 2.7M inhabitants, 60 different languages are spoken for 100 countries represented. It should also be noted that some 900 people arrive in Florida every day, ensuring an always dynamic demographic balance. This is also one of the reasons why Miami has the 4th largest school zone in the US.
- Carrying more than 4 million passengers each year, Miami, also nicknamed the Capital of the Cruise, is the 1st port of the country and the 3th aeronautical hub in the US with more than 33.5 million passengers transported each year. The city sees the arrival of many Tech companies from Silicon Valley and Texas who redeploy to Miami the "Magic City".
–Miami is the 2nd fastest growing city in the US and this thanks to the most favorable taxation since there is no no income tax in Florida. As a result, the city is the #1 destination for the creation of start-ups, it also hosts more than 1000 multinationals. Thus Florida as a whole represents the 4th largest economy in the United States and the 3rd state with the best return on investment.
Why contact BARNES Miami?
BARNES is today the first international high-end residential real estate company which offers its French and international clients a comprehensive and personalized service offer through its various businesses: sale of apartments, houses and mansions. , buildings, properties and castles, new programs and exceptional properties; but also the rental of quality goods and rental management. European leader on luxury real estate market, BARNES is present in the main large international cities such as Paris, Geneva, Brussels, Moscow, London, Madrid, Los Angeles and New York, as well as in the most popular holiday destinations such as Saint Barth, Saint Tropez, Cannes, Marbella , Porto Vecchio, Monaco, Marrakech, Mauritius, Koh Samui, Porto Cervo, Gstaad, Verbier, Courchevel, Megève, St. Barth and Miami.
For more than 15 years, the multilingual and multicultural team of BARNES Miami has supported its local and international clients in their real estate projects in Florida. Whether it is an installation, an expatriation, an investment or simply a second home, our team of consultants is at your side during all stages of your project. After the acquisition, also at your disposal at BARNES, a rental management department which can manage your property during your absence.
We thus offer access to recognized partners and professionals, each in their specialties (tax specialists, lawyers, accountants, bankers, architects, decorators, construction companies, craftsmen, etc.) whose services will allow you to optimize your investments, to achieve your projects in complete safety and in the best conditions.