The event organized by Barnes Miami in partnership with Aston Martin Residences took place on February 15th in the presence of Heidi Barnes, founder of the Group, Thibault de Saint Vincent, CEO and Eric Althaus, who takes the lead Barnes Yachts With 30 years of experience in the yachting sector, providing exclusive luxury services and tailor-made solutions for all types of yachting projects.
When high-end residences are proposed along the "Miami River", the prestige boat on the edge of residence is essential. Barnes guests who were invited to the launch of Barnes Yachts, on the occasion of the famous Miami Yacht Show, could admire under the stars and in the magical atmosphere of Downtown at night, both the project of with Aston Martin Residences and the magnificent yacht: Athena just inaugurated by the shipyard Sunreef.
On the city side, with Aston Martin Residences in the heart of downtown Miami, they offer a superb, slender tower like a ship, with breathtaking views of the bay, a quality of services and services worthy of the legendary brand.
Guests at Barnes Miami have admired the overall design of the apartments on offer, and the details as elegant on door handles as in the finishes of kitchens and bathrooms.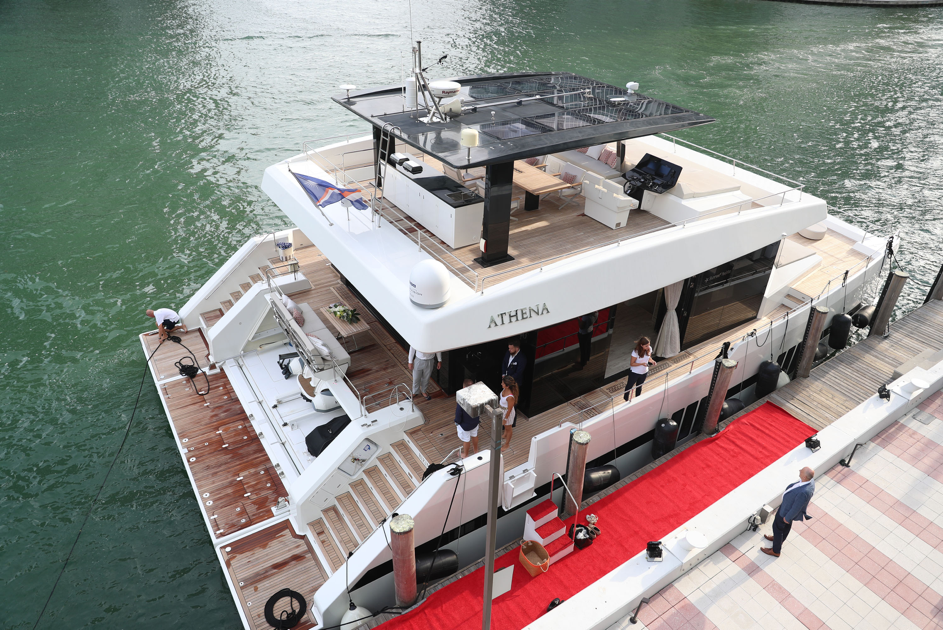 On the bay side, the ship presented by Barnes Yachts is the latest of the prestigious Sunreef : Athena. This ultramodern motor catamaran takes its name from the Greek goddess of wisdom, courage, mathematics and the arts. The yacht is distinguished by its sublime design, advanced technology and pioneering character. The Sunreef Supreme 68 Power Athenais a new type of power catamaran, the fruit of a constant search for innovation and quality. Guests at Barnes Miami were able to enjoy the large reception areas inside and panoramic views from the outside decks.
Based in the Principality of Monaco, capital of yachting, Barnes Yachts now relies on the international network BARNES present in the luxury destinations of the world, Saint Tropez, at Saint Barth, Passing by Miami or Los Angeles... to meet customers, share experiences and guide yachting decisions.
Customers will be able to find the same quality of service and support, the same concern for refinement and elegance, in two complementary universes that each require a level of specialized expertise.
Do not hesitate to us contact for more information.