Commercial real estate in Miami: our selection
If like many French people dream of settling in Miami, here is an article that could interest you. To move to Miami, you still need to get your visa, which is not always easy. A possible solution to acquire this precious sesame may be the buying a business in Miami. Also, the Barnes Miami team now offers a selection of shops in Miami currently available for purchase.
George's on Sunset, restaurant in Coral Gables
George's on Sunset is a real institution in Miami! Located in the heart of Sunset Drive, this iconic, well-known restaurant is a turnkey investment with great potential. The 18-year lease, which is particularly advantageous, includes a liquor license and all the equipment and permits needed to run the business. George's recovery is eligible for an E2 or EB5 visa and the buyer can be accompanied by George for the first few months.
Price: $1,100,000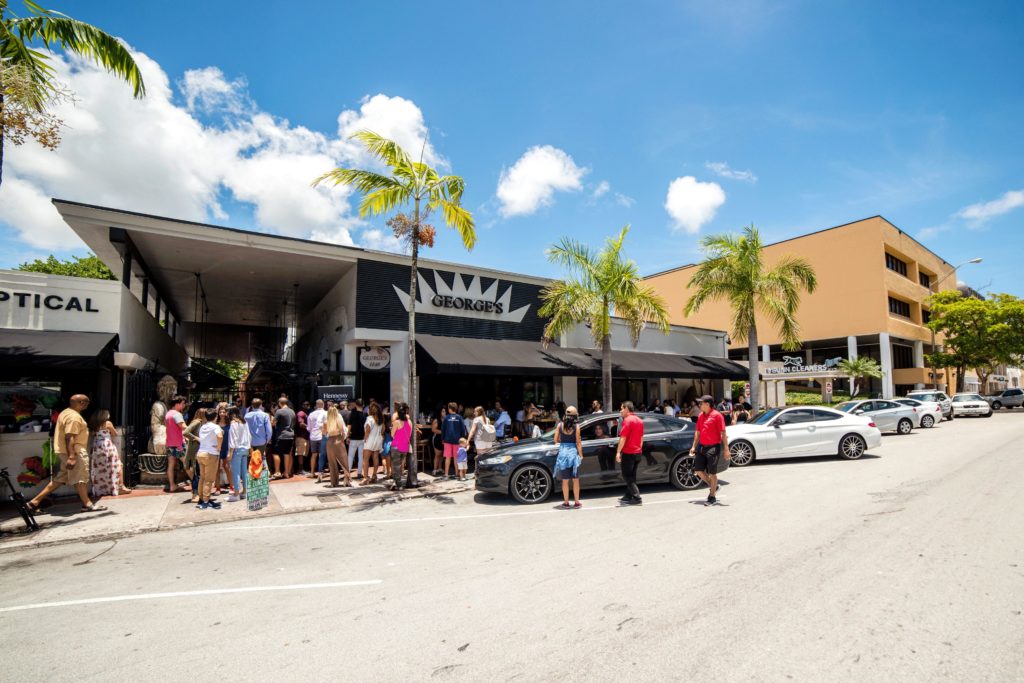 Coffee shop in Hollywood
Here is a great opportunity to purchase a coffee shop located in an office building in the heart of Hollywood. This business, with no competitors in this building, has a solid track record and a loyal clientele. It is only open during office hours, which allows the buyer a certain flexibility in his schedule.
Price: $250,000
Mattress Firm Store in Fort Myers
An opportunity not to be missed ! NN opportunities (are rare then hurry!) This offer includes a lease at least until 2019 and renewable twice five years, and a capitalization rate of 6.3% .The current tenant is Mattress Firm, the company It is located in Fort Myers, the nerve center of the region.
Price: $1,325,000
"Ice Palace" entertainment area in Downtown Miami
This is an opportunity to invest in an entertainment area of over 3716 sqm divisible. The Ice Palace is the new name of the old Karu & Y which still has two commercial kitchens, a fully equipped nightclub, a dance license until 5am, a license of alcohol. The lease is for five years, with renewal options.
Price: $18,000 / month
Formerly "Bamboo Club", the Paris Theater is a 2317 m² entertainment area located in one of Miami's best-known nightlife districts, just steps from Washington Avenue. It can accommodate up to 1200 people, following a renovation that cost $7000000. The liquor license and event.
Price: $23,000,000
If you are interested in any of these business opportunities in Miami or if you would like to know more about other opportunities in Miami, do not hesitate to contact our team of experts:
+ 1 (305) 361 2233
[email protected]

Barnes Miami
1150 SW 22nd Street
33129, Miami, Florida.
We really appreciate your feedback and comments. To comment on this article, please send an email to [email protected]
For more information about our offers, visit our website www.barnes-miami.com 
Discover Miami differently with Barnes, Sobarnes.com