Thibault de Saint Vincent and Virginie Calmels speak about the identity of BARNES.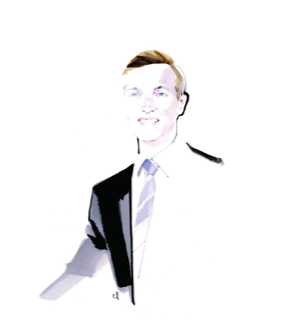 "The symbol of the French way of life fascinates and makes the whole world dream. Our ambition has always been to participate in the radiation of this "french way of life", as say the Anglo-Saxons. Gastronomy, conversation, heritage or interior design, haute couture, perfume, luxury crafts; this elegance, this culture, this way of being that France embodies remains a model.

Nourished by this tradition, Maison BARNES For over twenty years, has defended these values of excellence and refinement in the field of luxury real estate. Present in some fifteen countries, listening to contemporary movements, it offers the expertise of a global and tailor-made service. Focusing on quality and longevity in all respects, BARNES embraces the passions of its high-end clientele: Art, vineyards, hunts, yachting, vintage cars. These sources of pleasure as well as yields have become natural extensions of the acquisition of a principal residence or resort.
With this in mind, we are very happy to welcome Virginie Calmels, new President of BARNES France and CEO of Barnes International, in our house. His rich experience, his natural leadership and his understanding of our challenges in a changing market will undeniably be assets to accompany us in our missions. "
Thibault de SAINT VINCENT, President BARNES International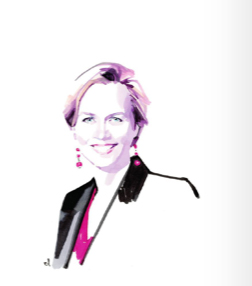 An entrepreneurial spirit
"I am very honored to join BARNES, whose success is impressive in twenty years, under the leadership of Heidi Barnes, its founder, Thibault de Saint Vincent, its president and all teams. It is explained by the ability of the house to stand out: to cultivate its entrepreneurial spirit, its creativity, to develop its network power, to embody a strong brand, which makes its values shine internationally today.
The internalisation and diversification of our activities will enable us to better meet the expectations of our customers, anxious to trust brands whose skills and know-how they share.
Welcoming today in our columns the co-founder of The Webster, Laure Hériard-Dubreuil, it is this opening message that we want to convey. With her audacity and radiance, this young modern woman, queen of a light and smiling fashion, expresses with brilliance this singular art of living which BARNES wants to be the ambassador. "
Virginie CALMELS, CEO BARNES International
Do not hesitate to us contact for any further information.