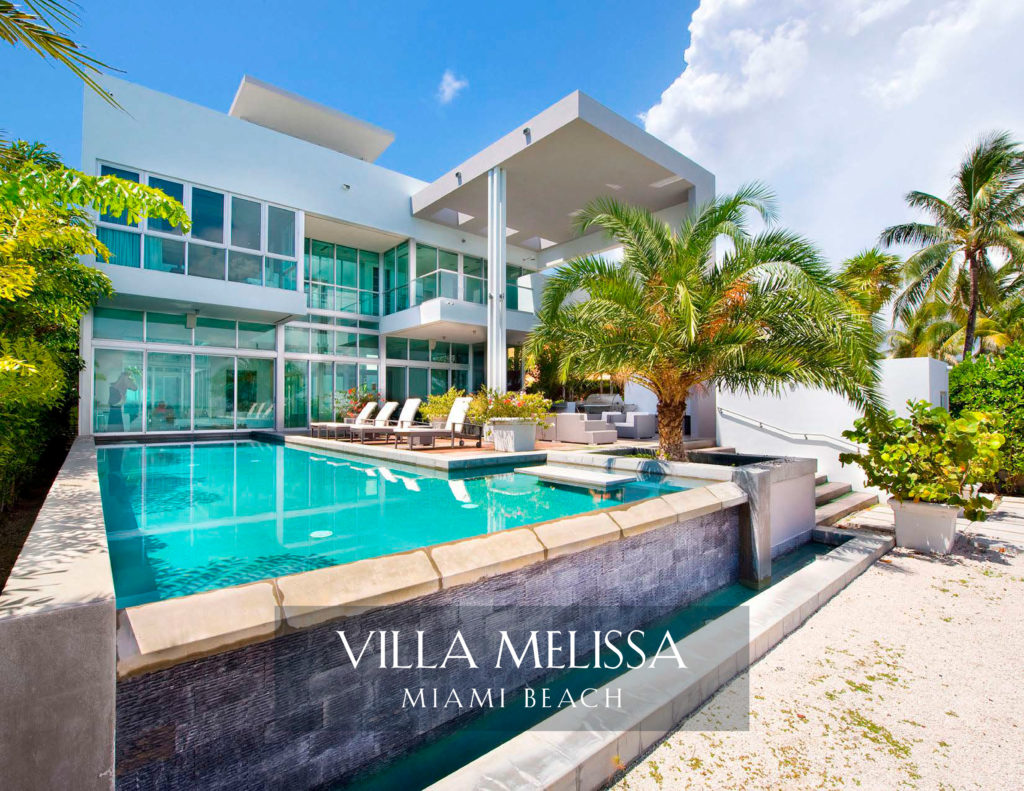 PROPERTY FEATURES
Property Name: Villa Melissa
Interior Space: 5,240 Sq ft (490 m2)
Location: Miami Beach
4 Bedrooms
4 Bathrooms
Living Room
Dining Room
Office: Integrated with Master Bedroom
Dining Table Seats: 10
Property Sleeps: 10
Wireless Internet
Swimming Pool
Barbecue
Outdoor Jacuzzi
Outdoor Bar
Automatic Entrance Gate
Air conditioning
Washing machine
Dryer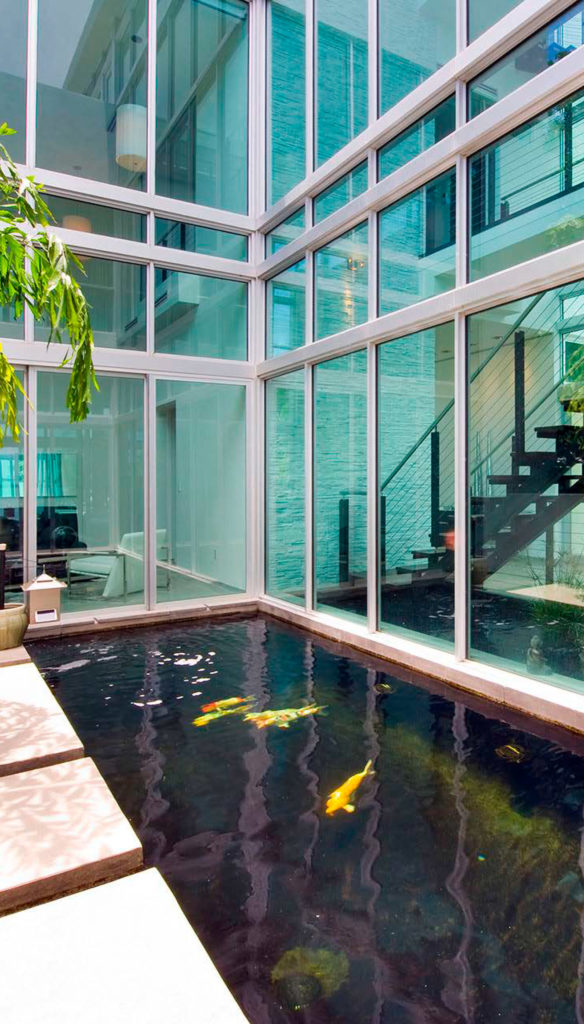 A SPECTACULAR AND MODERN WATERFRONT HOME COMBINING DISTINCTIVE DESIGN ELEMENTS
A home of singular luxury, this contemporary villa is a nod to elegance. Wrapped by floor to ceiling glass windows, the abundance of lighting gives this 5240 sq ft VillaHotel an amazing sense of space, enhanced by an open-plan living that is striking in its white décor and sleek furnishings. Clever in design from every standpoint, Melissa offers four bedrooms and four bathrooms of spare and comfortable sophistication, a modern kitchen with stainless steel appliances, two parking spots and a fantastic outdoor dining area with a private dock.
The serene Koi pond exudes a peaceful spirit and helps set the tone of a relaxing stay. You will enjoy unparalleled views of Miami Beach, and may choose to relish in its renowned shopping, dining and clubbing scene. Or you might just want to lounge your vacation days away in grand style overlooking the clear waters of Biscayne Bay waters from the master's suite hot tub or by this luxury rental's own private infinity pool.
There's five bedrooms and six bathrooms, each beautifully furnished. The master bedroom could pass as a mini-studio, especially with its sliding-door bathroom featu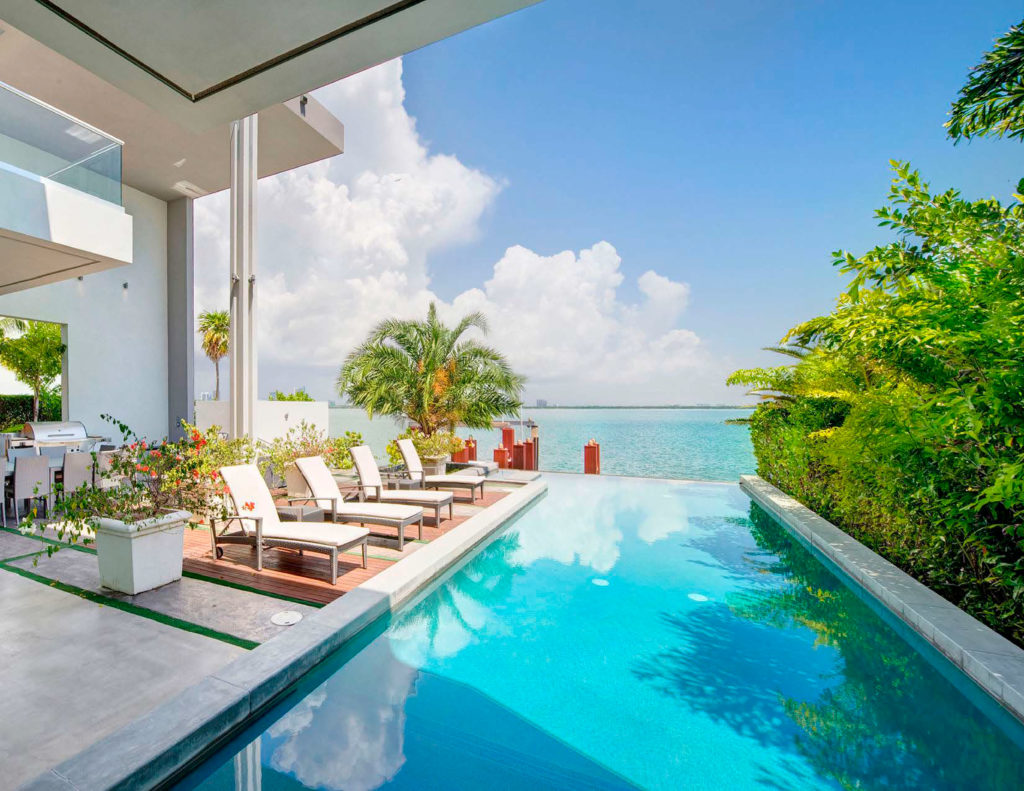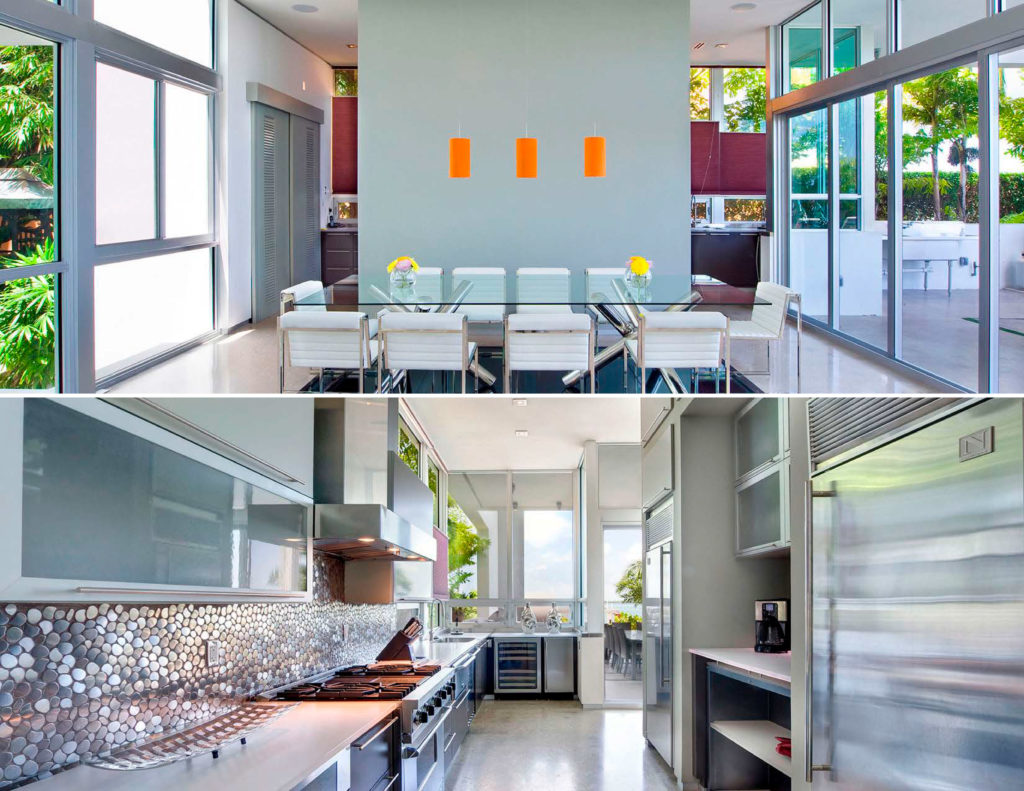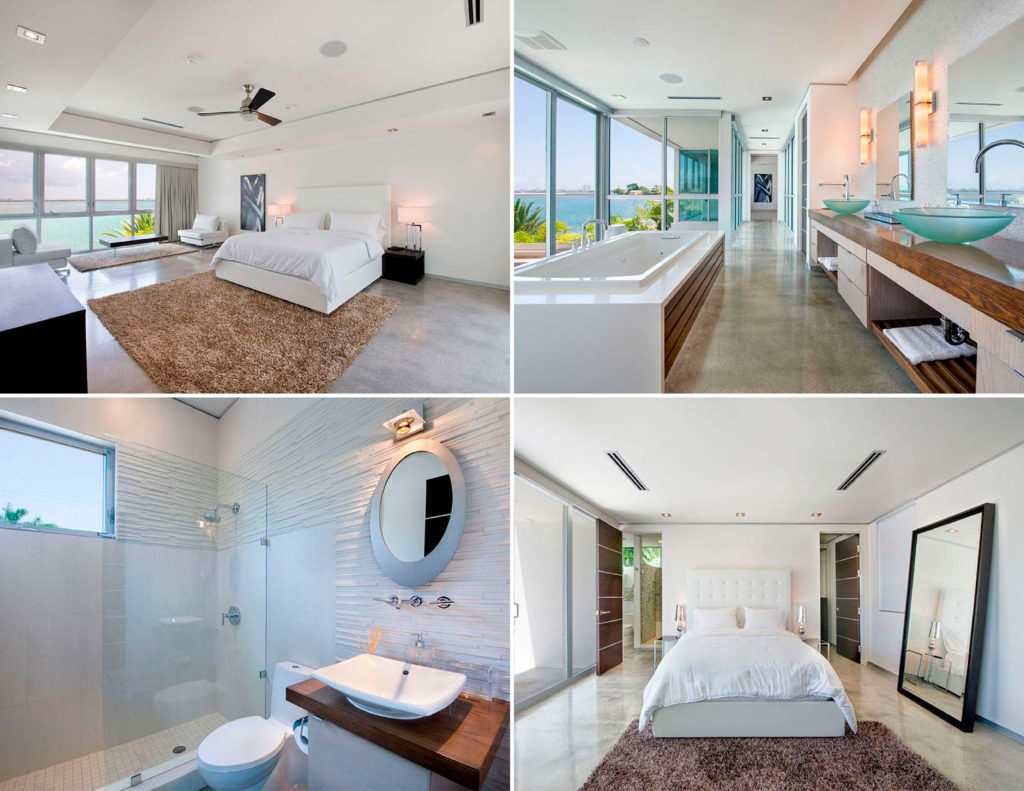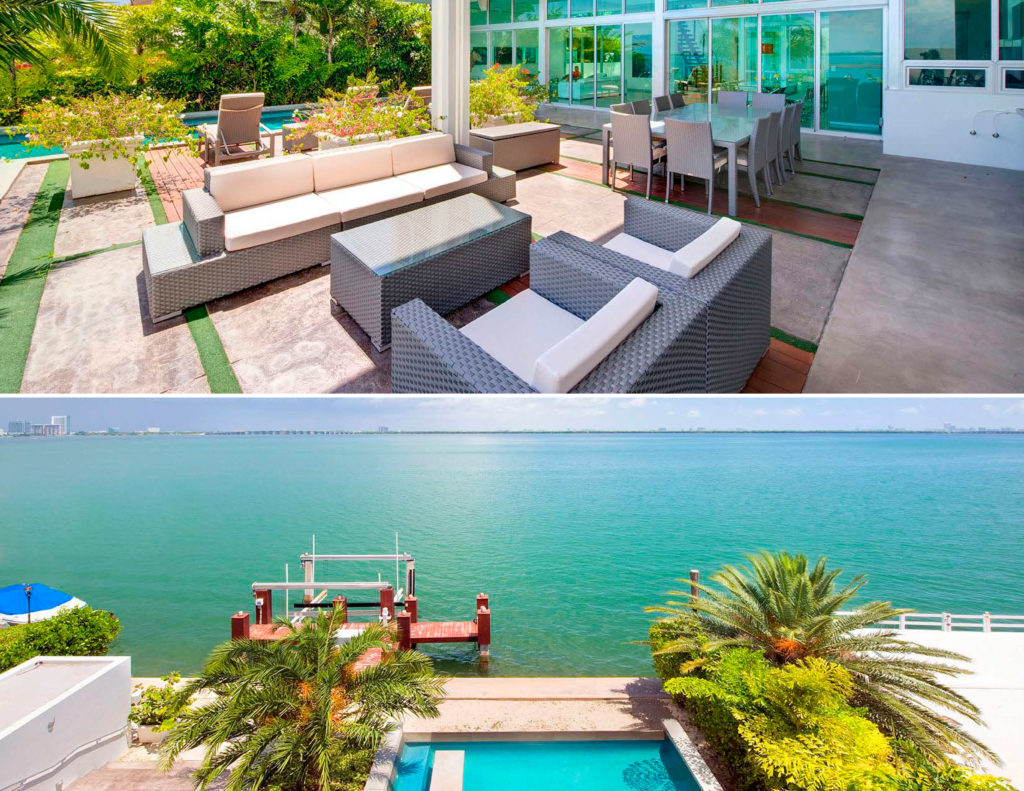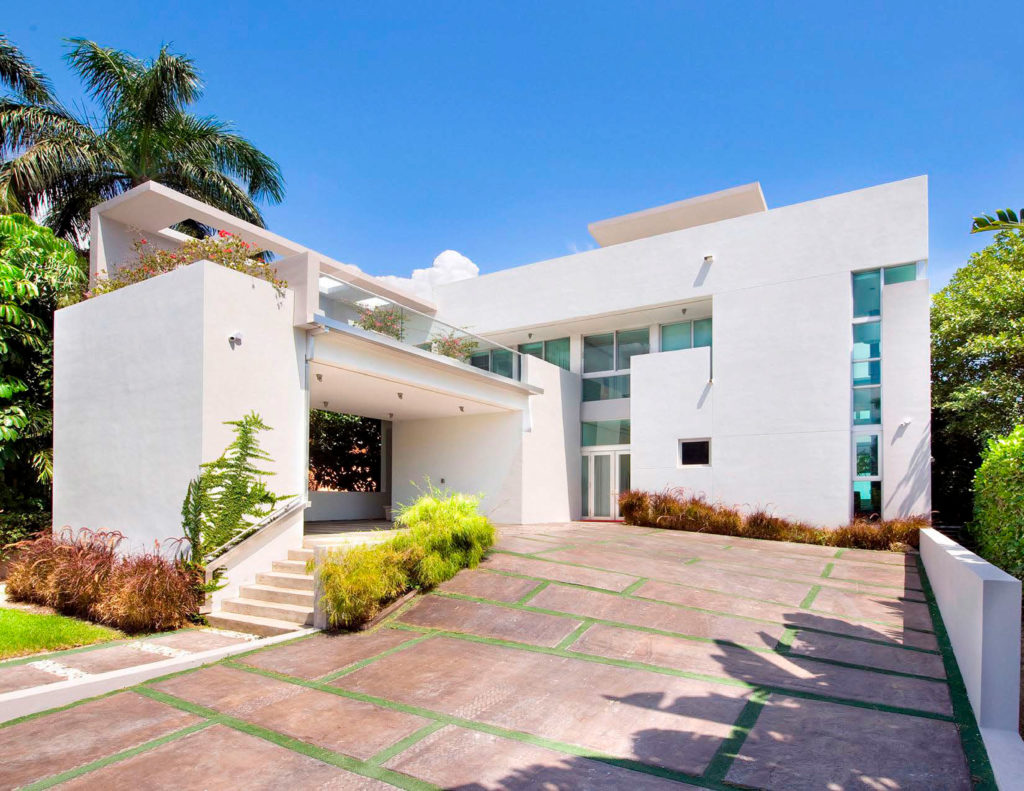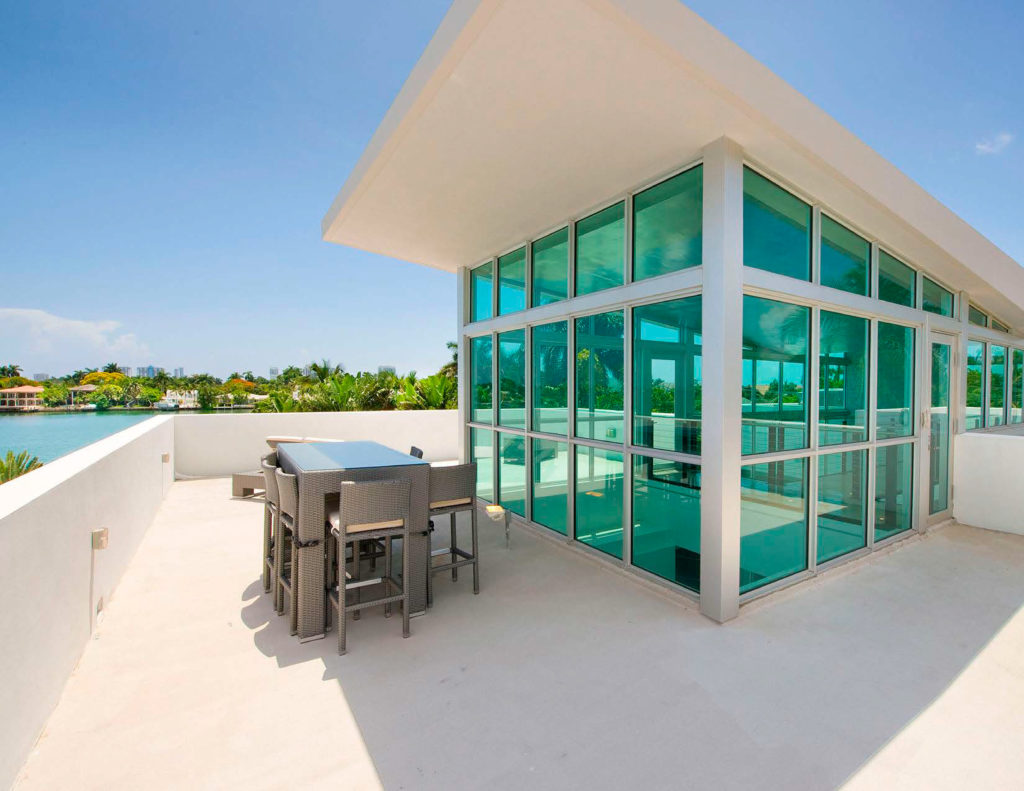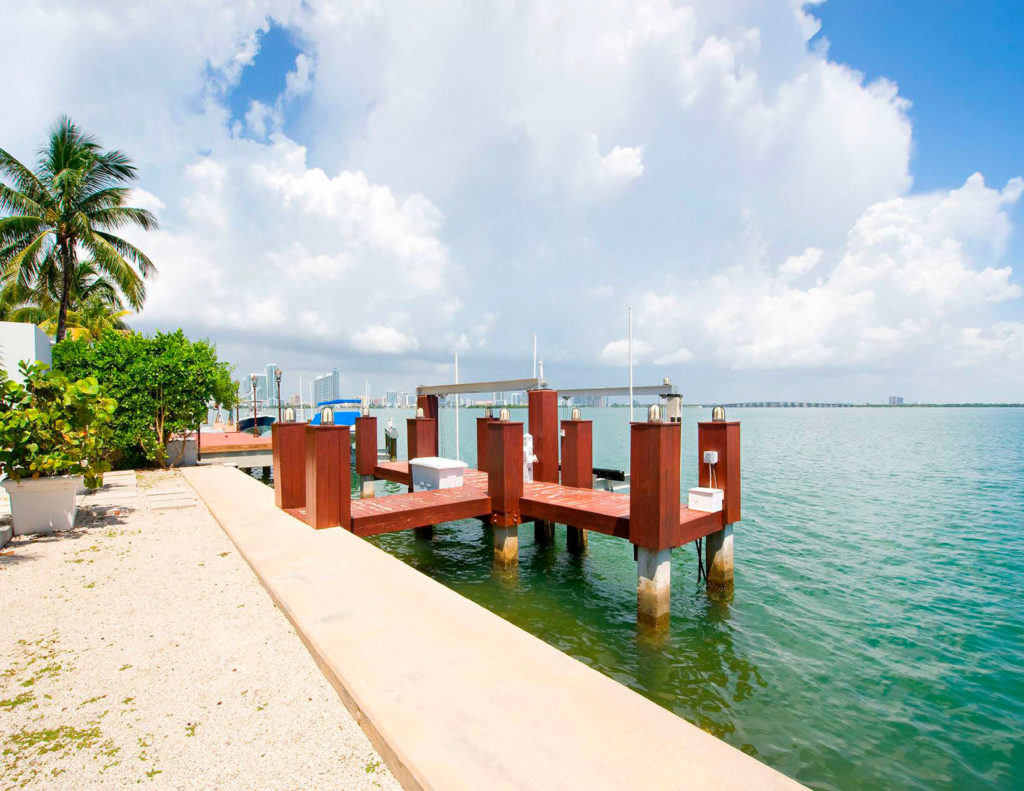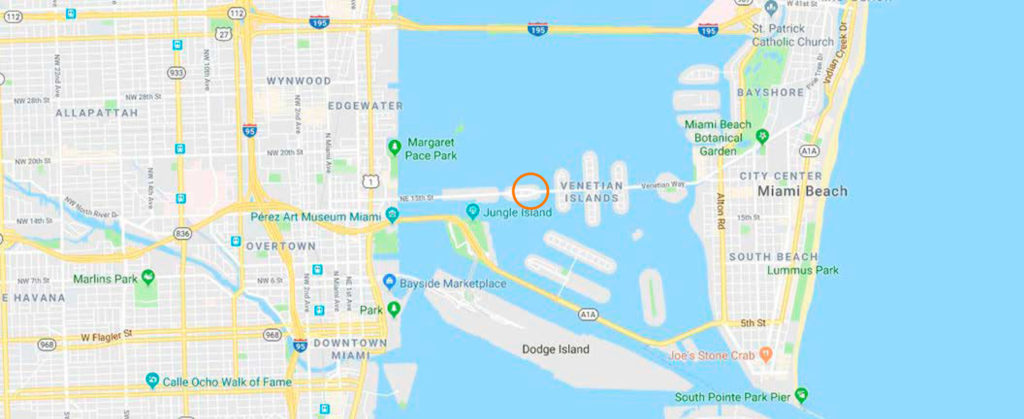 RENTAL
Dripping with glamor, oozing with fun and famed for its art deco scene, Miami is a magnet for the rich and famous. From the wonder of the Miami Design District, to the sun-kissed shores of South Beach, this is a city great for soaking up the sun, better still if it's from your own Miami villa rental. Cuisine here is another level, with a touch of Cuban and Latin influence in its many excellent restaurants, and a thriving night and clubbing scene for after hours. With annual art, boat and music festivals, Miami attracts a cultured crowd, as well as tourists connecting through, en route to the Everglades and Key West.
SOUTH BEACH: 2 min
BEACHES: 5 min
TENNIS: 10 min
GOLF: 8 min
AIRPORT: 20 min