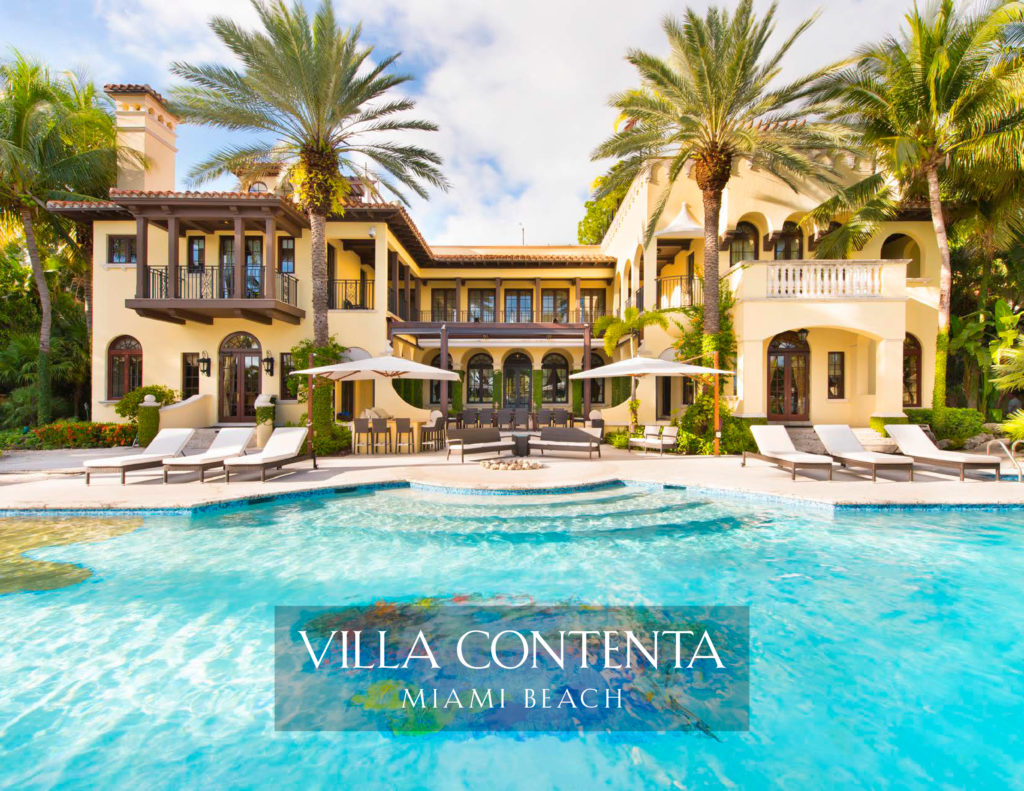 PROPERTY FEATURES
Property Name: Villa Contenta
Interior Space: 11,000 Sq ft (1,020 m2)
Total Area: 39,000 Sq ft (3,620 m2)
Location: Palm Island
6+1 Bedrooms
8 Bathrooms
Living Room
Dining room (seats 12)
Home Theater
Billiard Room, Chess Room, Library, Office
Piano
Indoor & Outdoor Bar
Steam Shower
Gymnasium
2 Outdoor Jacuzzis
Cascading Waterfall
Barbecue
Volleyball Court
Heated Swimming Pool
Outdoor Parking Spots: 6
Wireless Internet, Espresso Machine, Safe
Washing Machine, Dryer
Alarm System
Property Sleeps: 13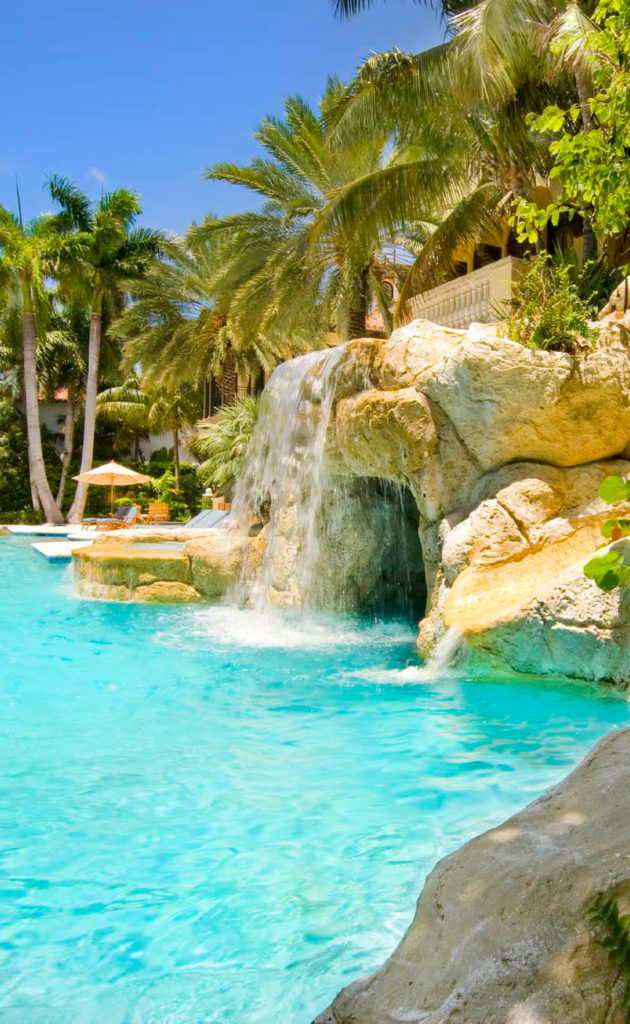 VILLA CONTENTA CAN ONLY BE DESCRIBED AS SPECTACULAR FROM JUST ABOUT EVERY STANDPOINT
The huge 11,000 sq ft (1,022 m2) villa, built in the Spanish Colonial style on exclusive Palm Island, has views across Biscayne Bay towards South Beach. A private dock, floating deck, dining terrace with bar, fridge and barbecue, an enormous 130 ft heated, walk-in pool with Jacuzzi, swim-in grotto and waterfall, are just some of the garden's features. Add a regulation beach volleyball court and a gym that new fitness clubs could equal and you only just begin to appreciate the extraordinary scope of this magnificent Villa Hotel.
From the grand piano in the lounge, through to the full-size pool table, movie theater and bar, every possible concept in home entertainment has been embraced. Each of the six bedrooms have a distinctive theme, including a master suite with a walk-through dressing room and an enormous bathroom that features a totally open-sided shower. For all the wealth of fantasy ideas, Contenta is brilliantly accomplished, supremely comfortable and just five minutes to the action of South Beach.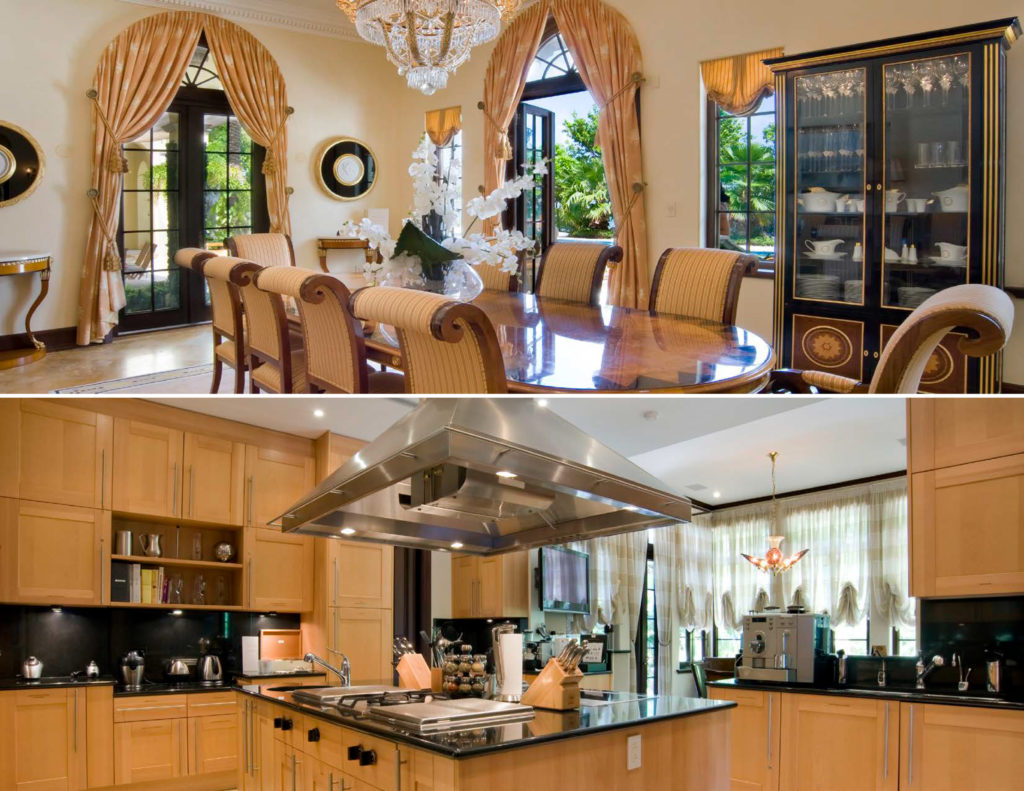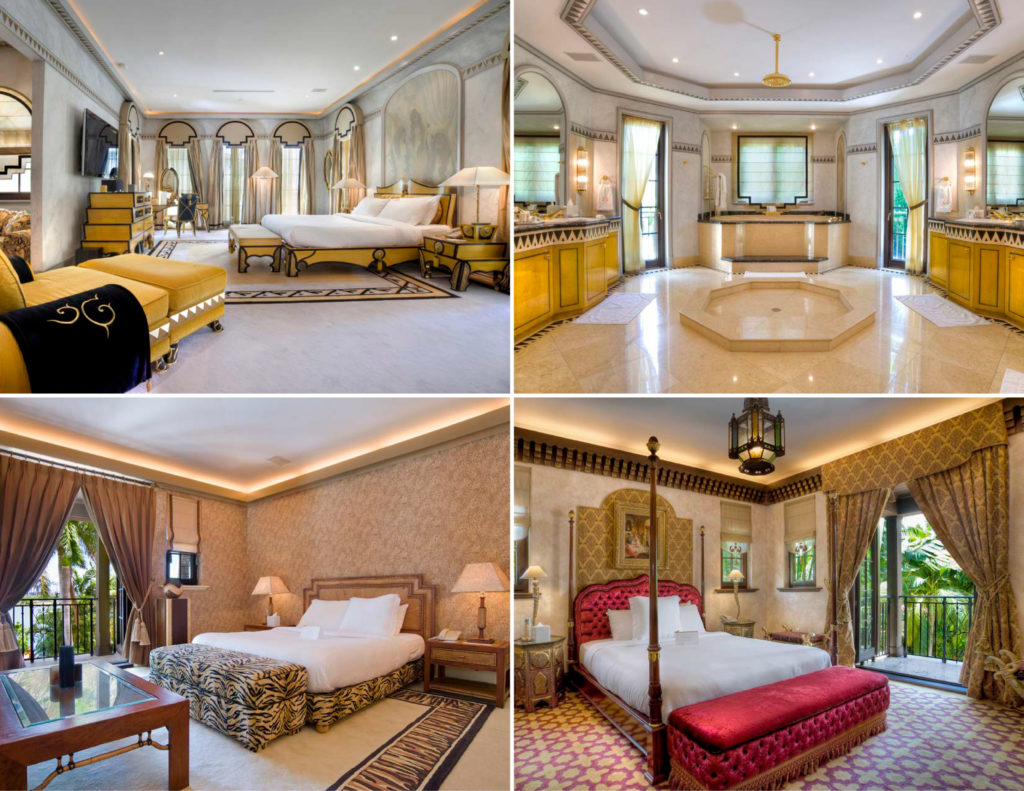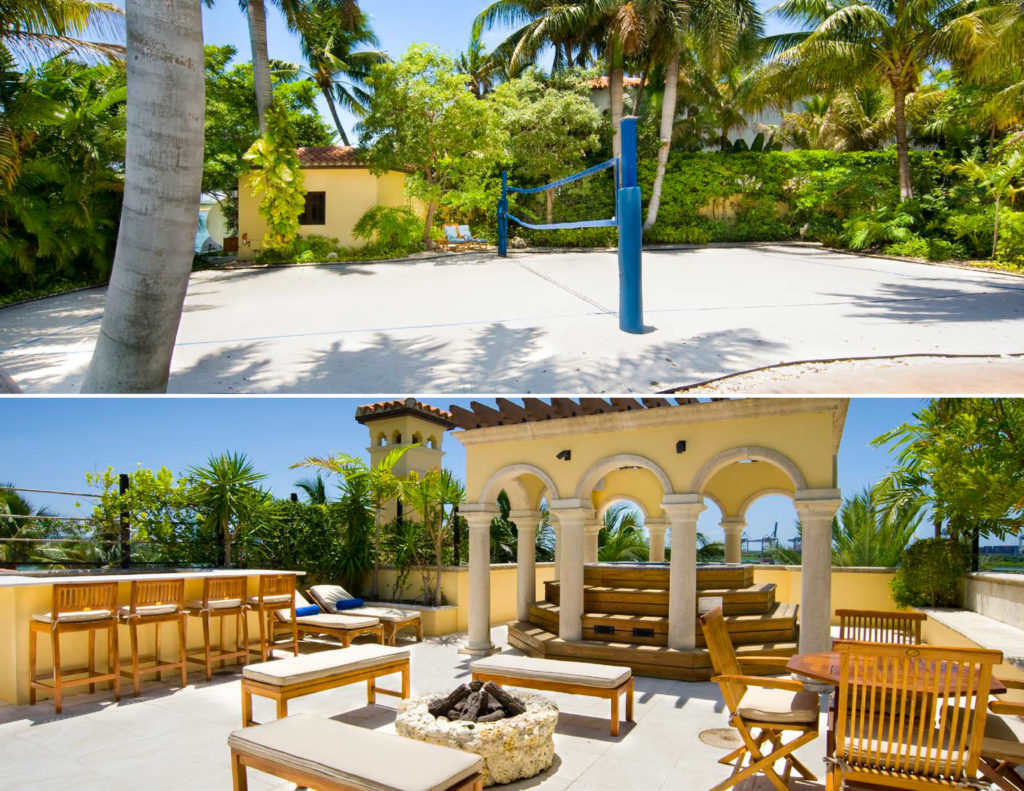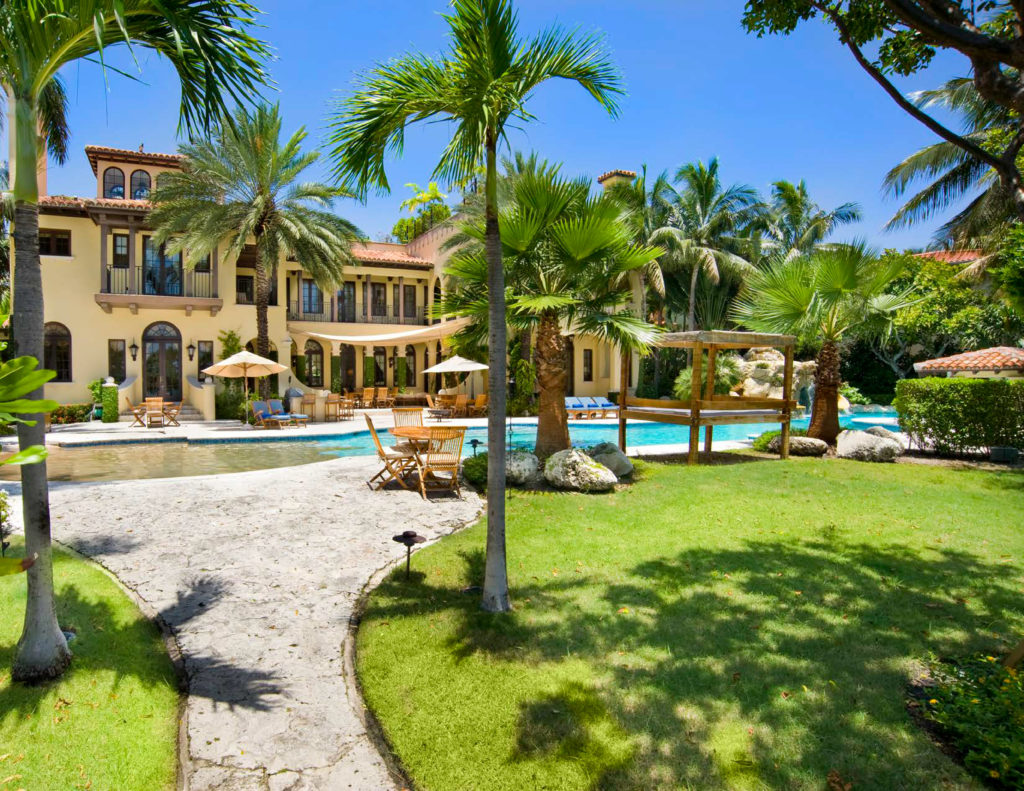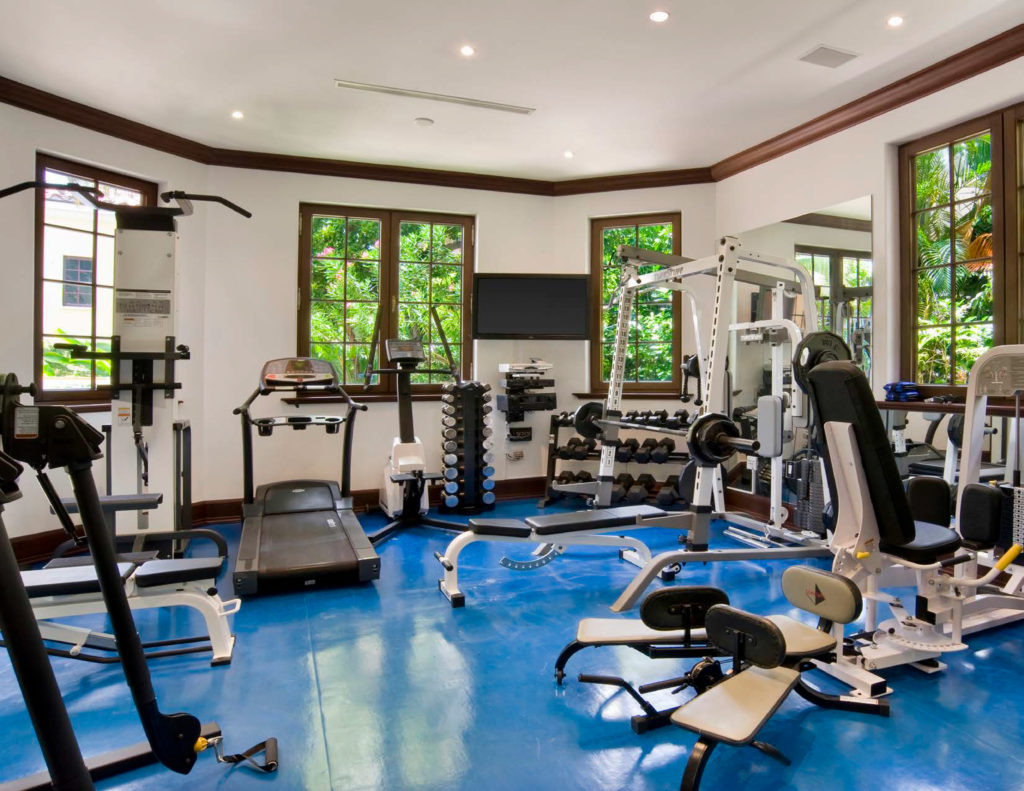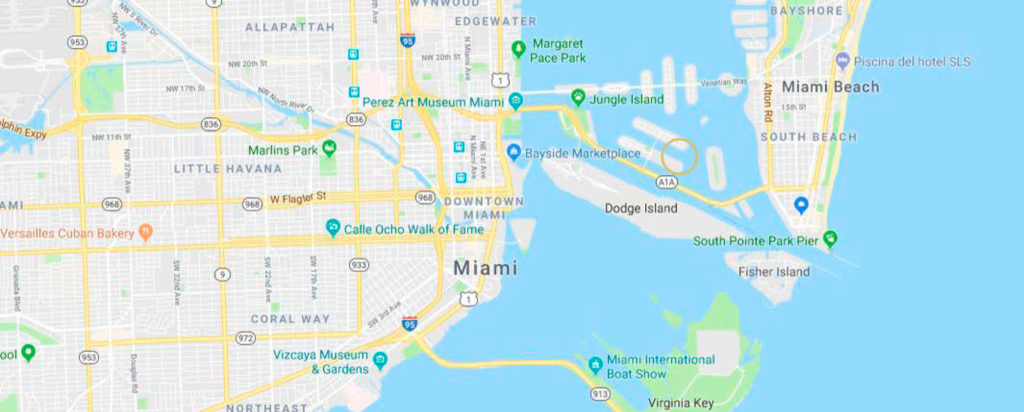 LOCATION
Dripping with glamour, oozing with fun and famed for its art deco scene, Miami is a magnet for the rich and famous. From the wonder of the Miami Design District, to the sun-kissed shores of South Beach, this is a city great for soaking up the sun, better still if it's from your own Miami villa rental. Cuisine here is another level, with a touch of Cuban and Latin influence in its many excellent restaurants, and a thriving night and clubbing scene for after hours. With annual art, boat and music festivals, Miami attracts a cultured crowd, as well as tourists connecting through, en route to the Everglades and Key West.
SOUTH BEACH: 5 min
BEACHES: 5 min
TENNIS: 5 min
GOLF: 10 min
AIRPORT: 15 min