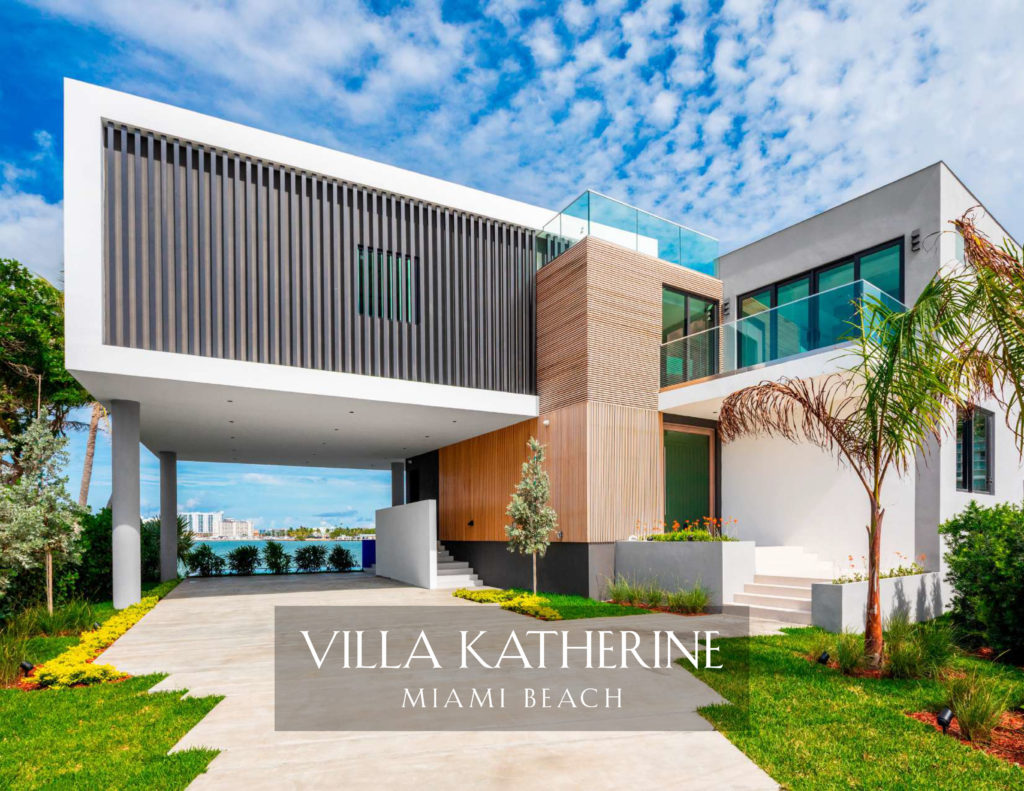 PROPERTY FEATURES
Property Name: Villa Katherine
Interior Space: 5,668 Sq ft (525 m2)
Total Area: 9,650 Sq ft (896 m2)
Location: Miami Beach
5 Bedrooms
5.5 Bathrooms
Cooling Features: Central
Flooring: Hardwood, Tile
Carport
Attached Garage (4 Spaces)
20 ft Ceilings throughout the Living and Dining Areas.
Walk-in Closet
Spa-like Bathroom
Infinity Pool
Roof-top Terrace
Surround Sound powered by Sonos
Maid's Quarters
Direct Access to Biscayne Bay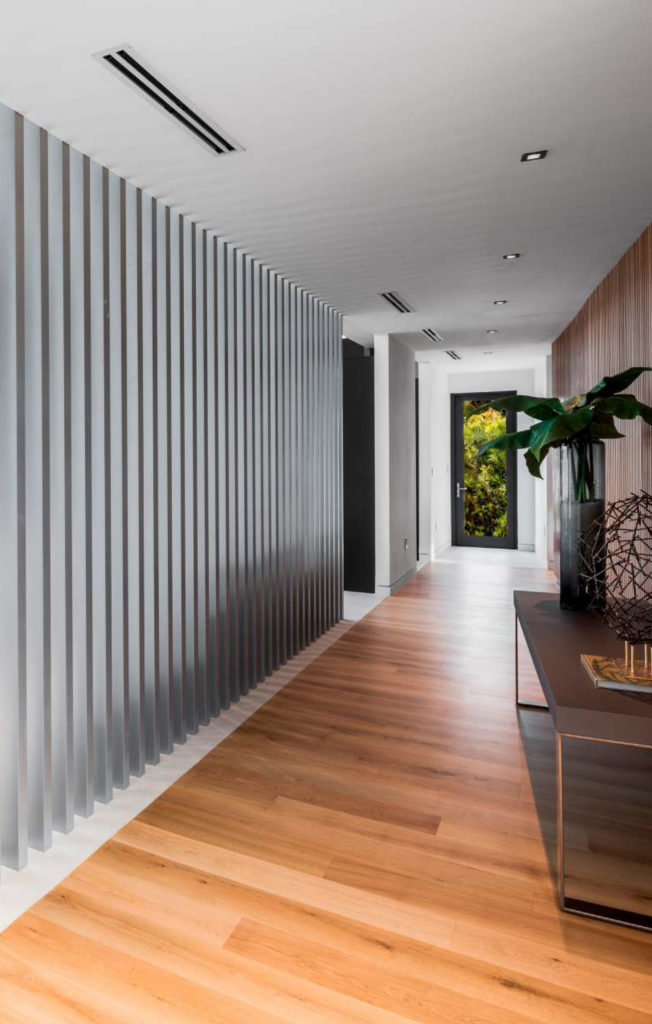 CONTEMPORARY AND CHIC ELEGANCE WITH CUTTING-EDGE ARCHITECTURE
Welcome to the future! Villa Katherine is like a tidal wave in architecture, with its cutting-edge design and magnificent scale. Ideally positioned on the corner of a quiet street, this 9,632 Sq ft plot, benefits from whimsical coastal views, and a private terrace and dock.
There's five bedrooms and six bathrooms, each beautifully furnished. The master bedroom could pass as a mini-studio, especially with its sliding-door bathroom feature.
Utilising every square inch to its potential, vast 20ft ceilings, borderless rooms downstairs, and an open-plan design, give it a chic contemporary feel. The inviting kitchen creates a social hub, seamlessly connecting to the dining area and living room, blending into the terrace outside.
Soak up the views and rays from your private deck. Here an infinity pool awaits you, overlooked by a rooftop terrace and surround sound by Sonos – ideal for offsetting those summer vibes.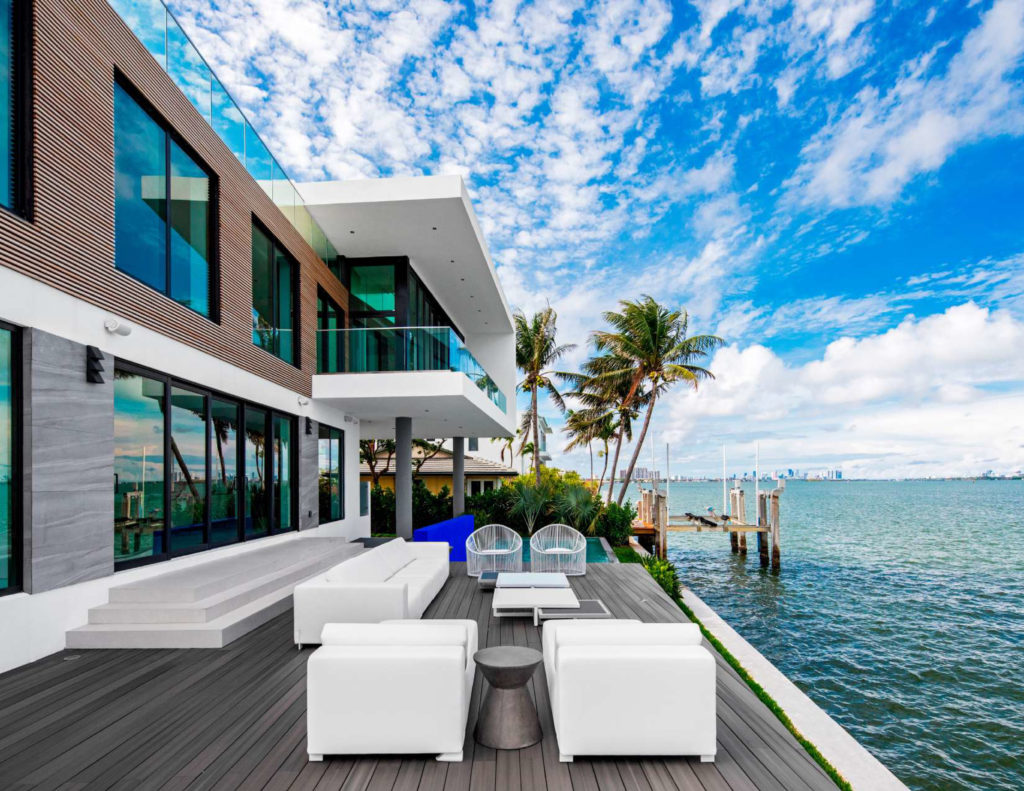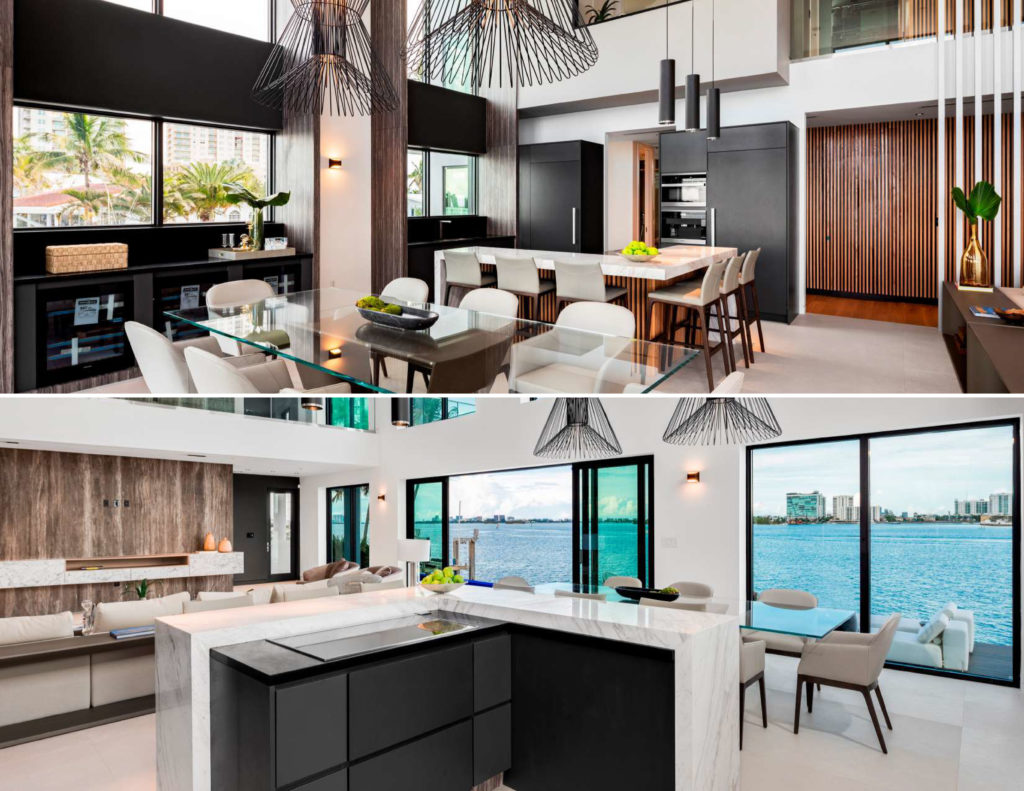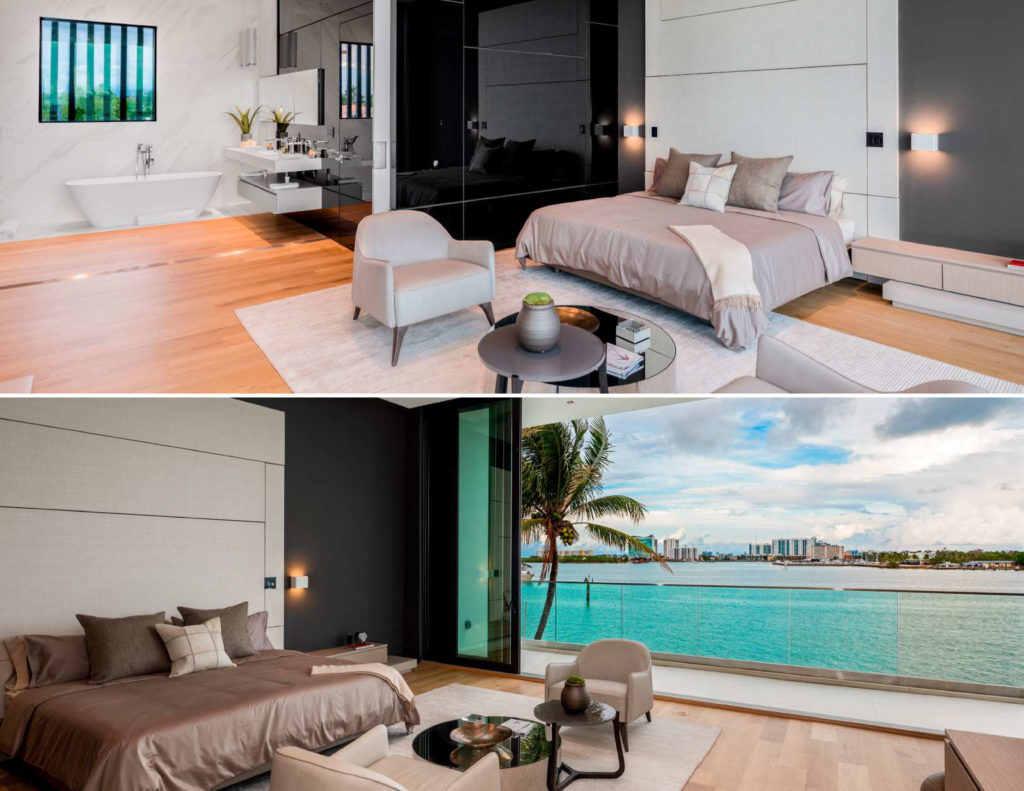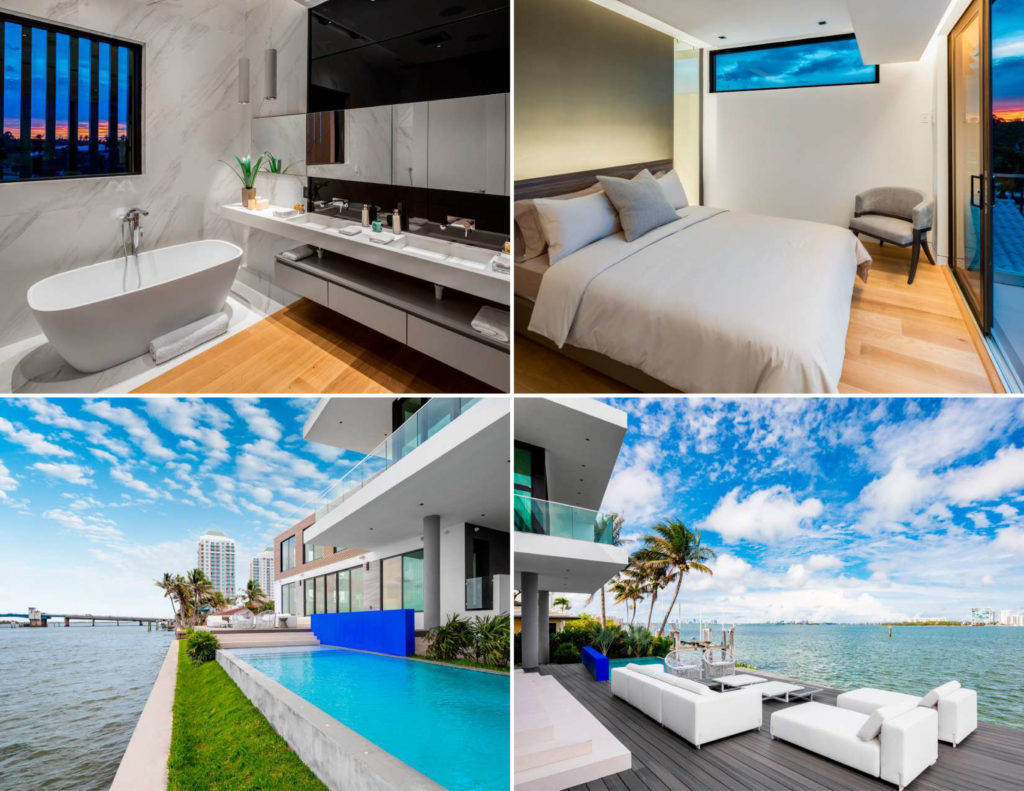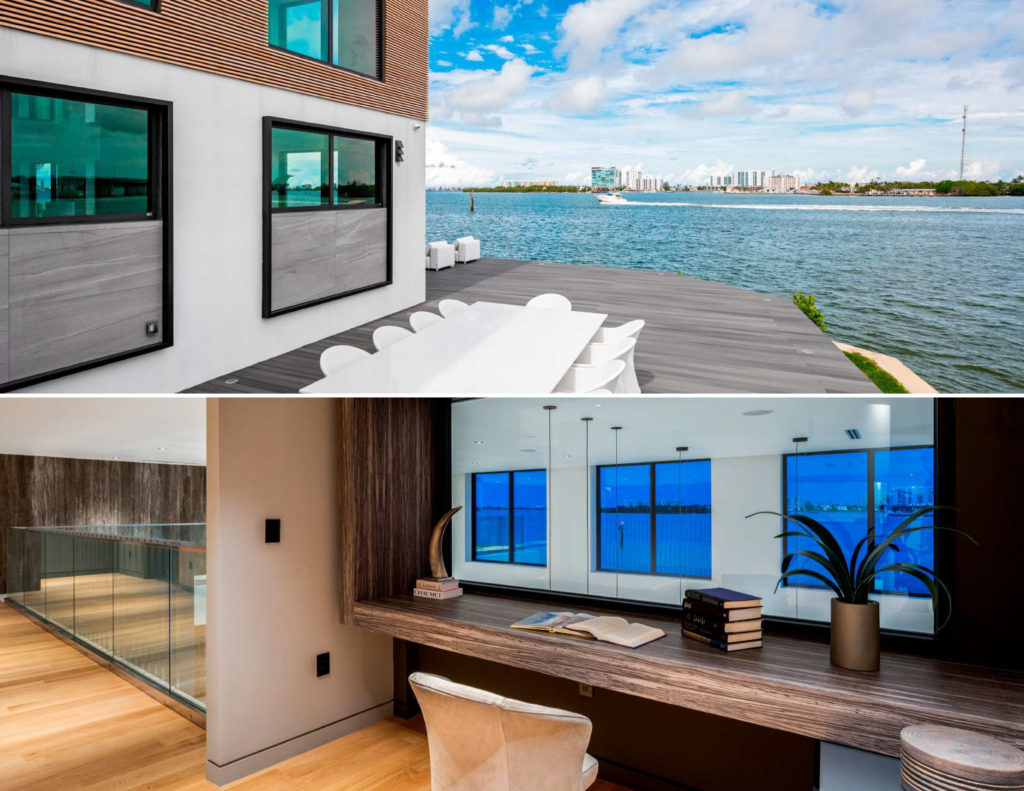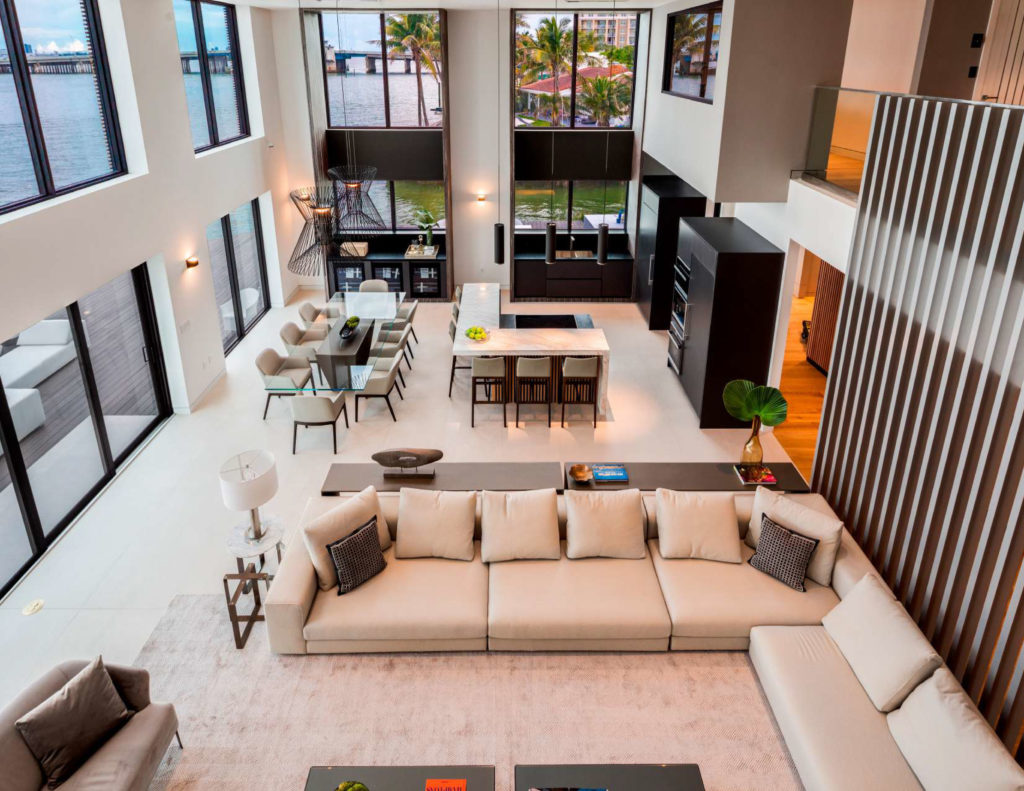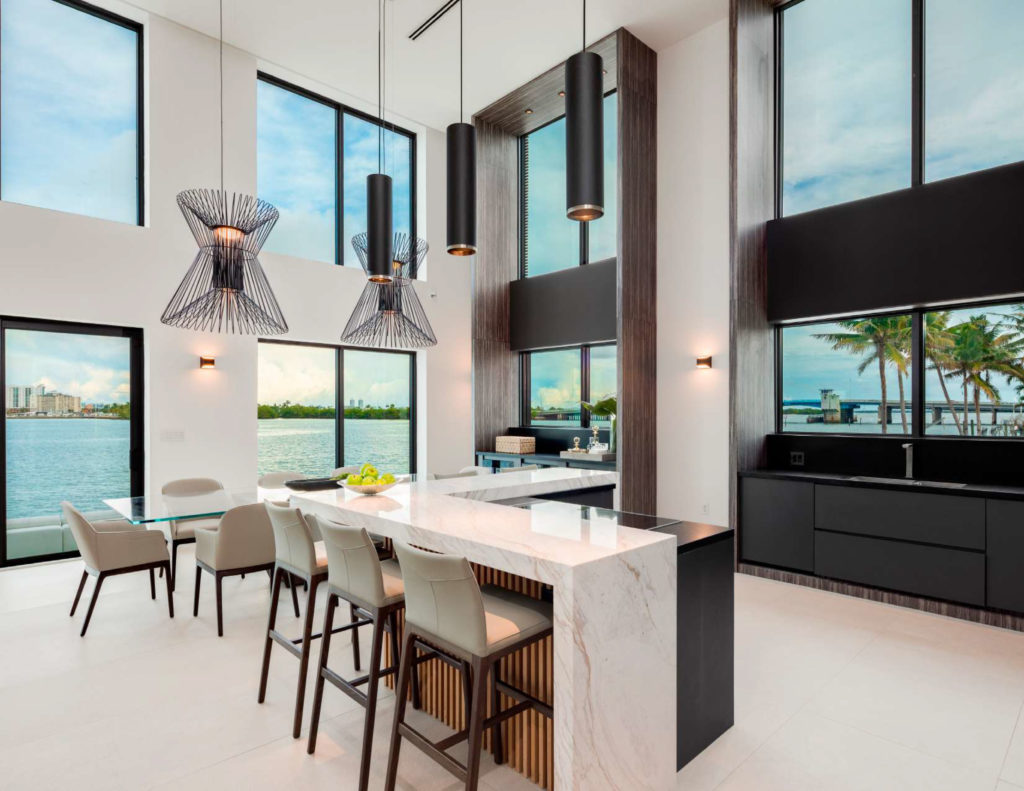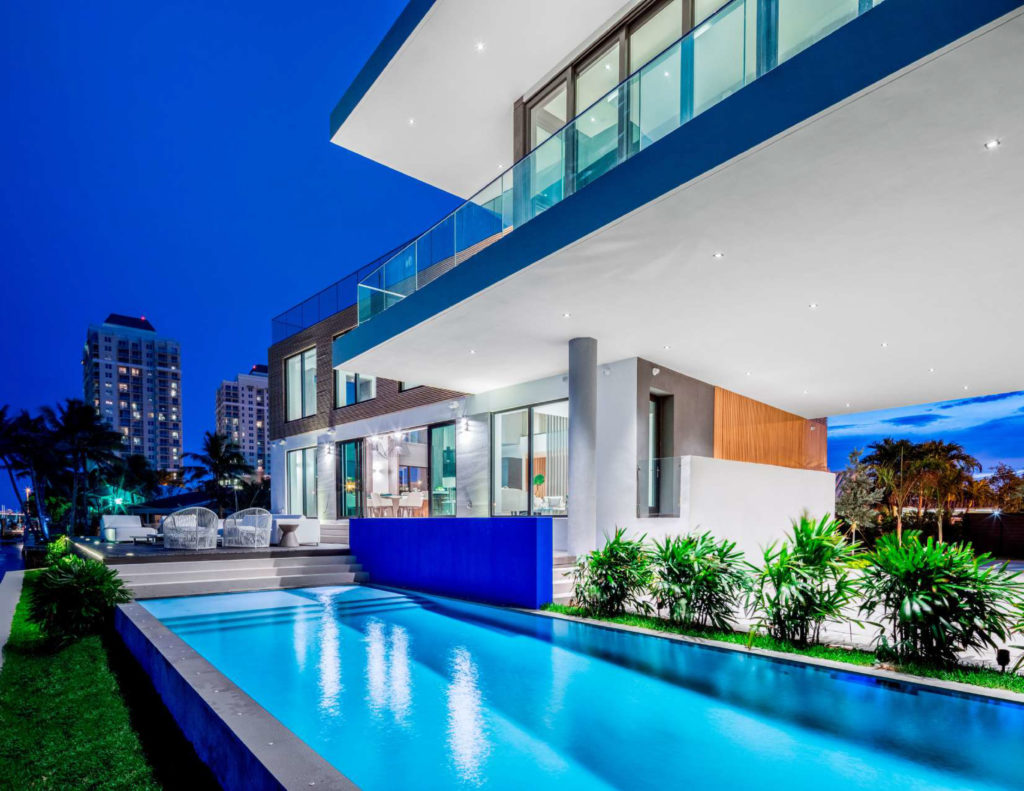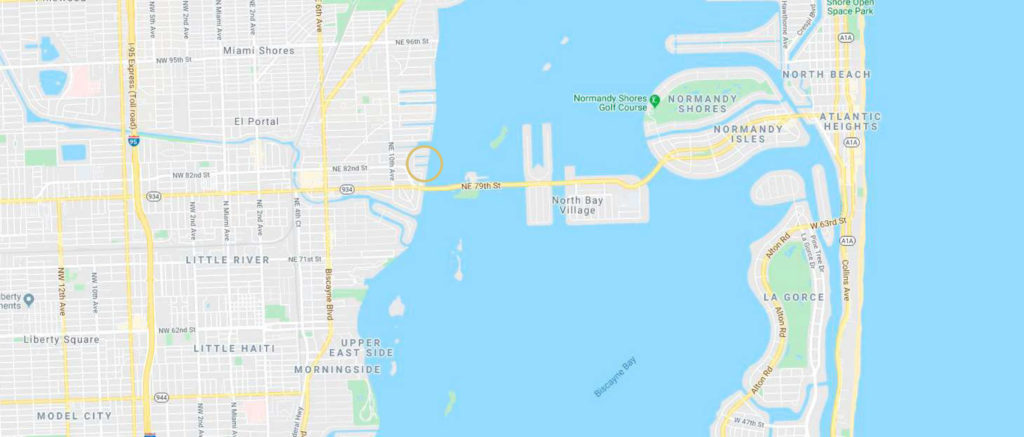 LOCATION
Dripping with glamour, oozing with fun and famed for its art deco scene, Miami is a magnet for the rich and famous. From the wonder of the Miami Design District, to the sun-kissed shores of South Beach, this is a city great for soaking up the sun, better still if it's from your own Miami villa rental. Cuisine here is another level, with a touch of Cuban and Latin influence in its many excellent restaurants, and a thriving night and clubbing scene for after hours. With annual art, boat and music festivals, Miami attracts a cultured crowd, as well as tourists connecting through, en route to the Everglades and Key West.
SOUTH BEACH: 20 min
TENNIS: 15 min
GOLF: 11 min
AIRPORT: 25 min