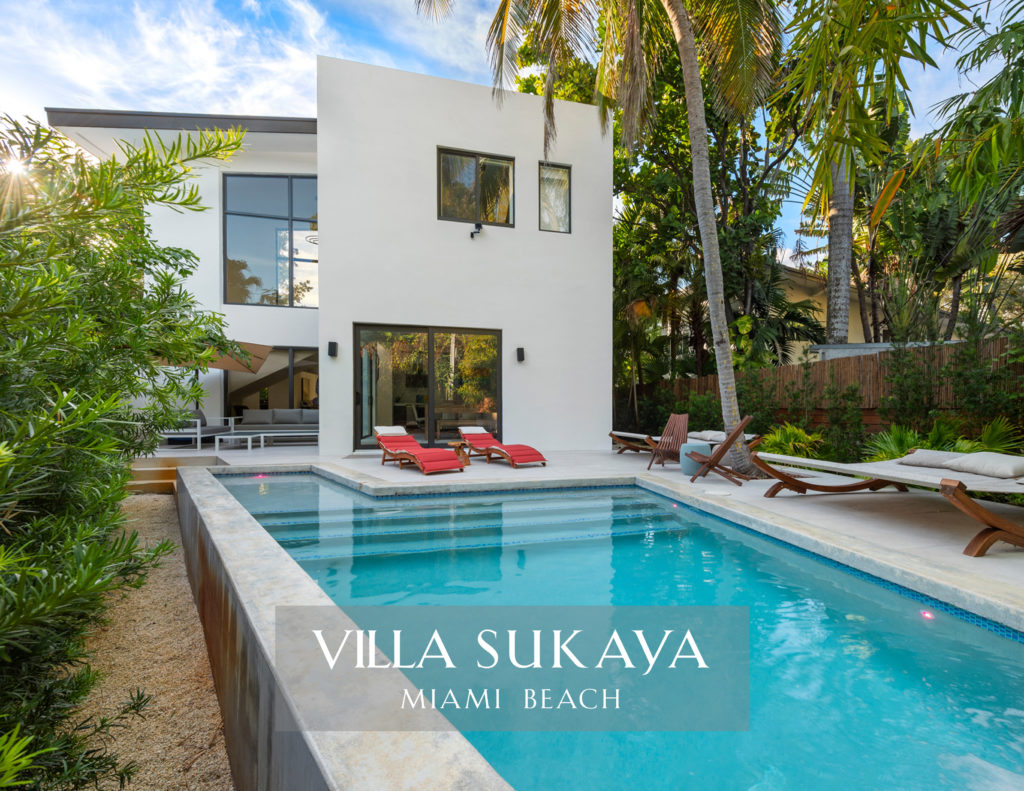 PROPERTY FEATURES
Property Name: Villa Sukaya
Interior Space: 4,750 Sq ft
Location: Miami Beach
6 Bedrooms
5.5 Bathrooms
Living Room
Dining Room
Wireless Internet
Swimming Pool
Air Conditioning
Billiard
Washing Machine
Dryer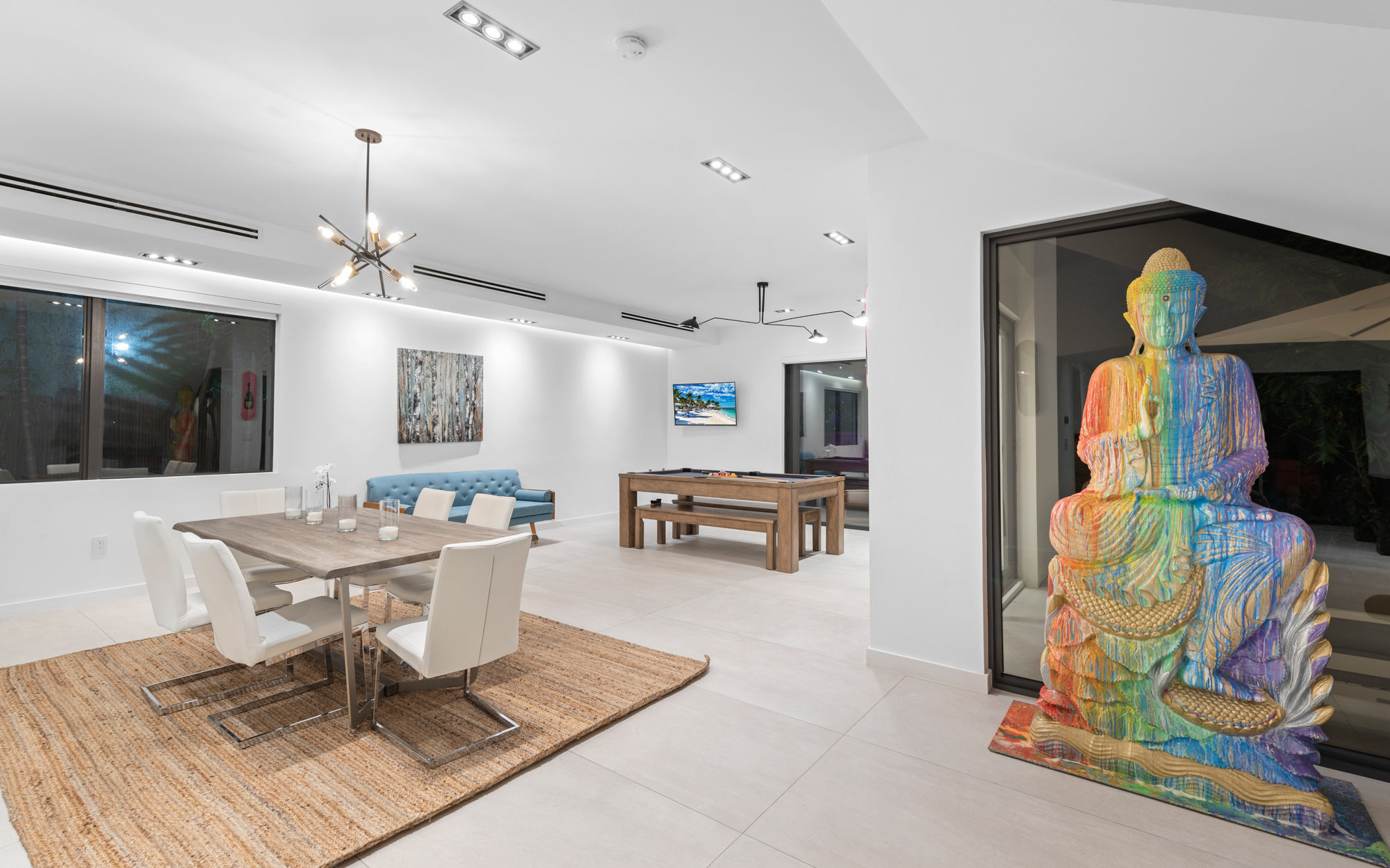 Villa Sukaya is spectacular one of a kind brand new California style mid-century modern architecture Miami dream home by TAAO!
Balinese and modern fusion combine to make this 6 bedroom 5 and a half bathroom the epitome of tropical design that blends into the natural landscape. Sitting on a huge lush lot steps away from Kennedy Park and a quick stroll to the nearby Marina this 2 story masterpiece cues West Coast ambience throughout itÕs multi-leveled floorpan and design. In the master is a double shower with separate tub. Great large useable living areas, an Italian open kitchen, big pantries, 2 wet bars, a great front and backyard social area, as well as a modern pool, 2 car port and plenty of driveway parking make this the perfect home to entertain, gated and secluded for your own little oasis of paradise.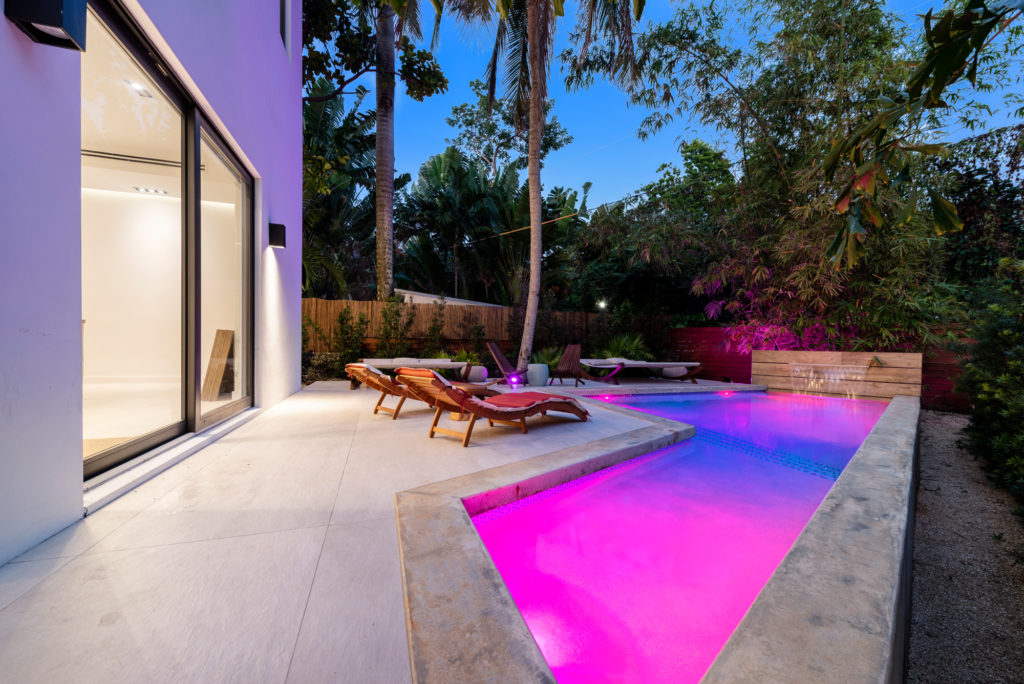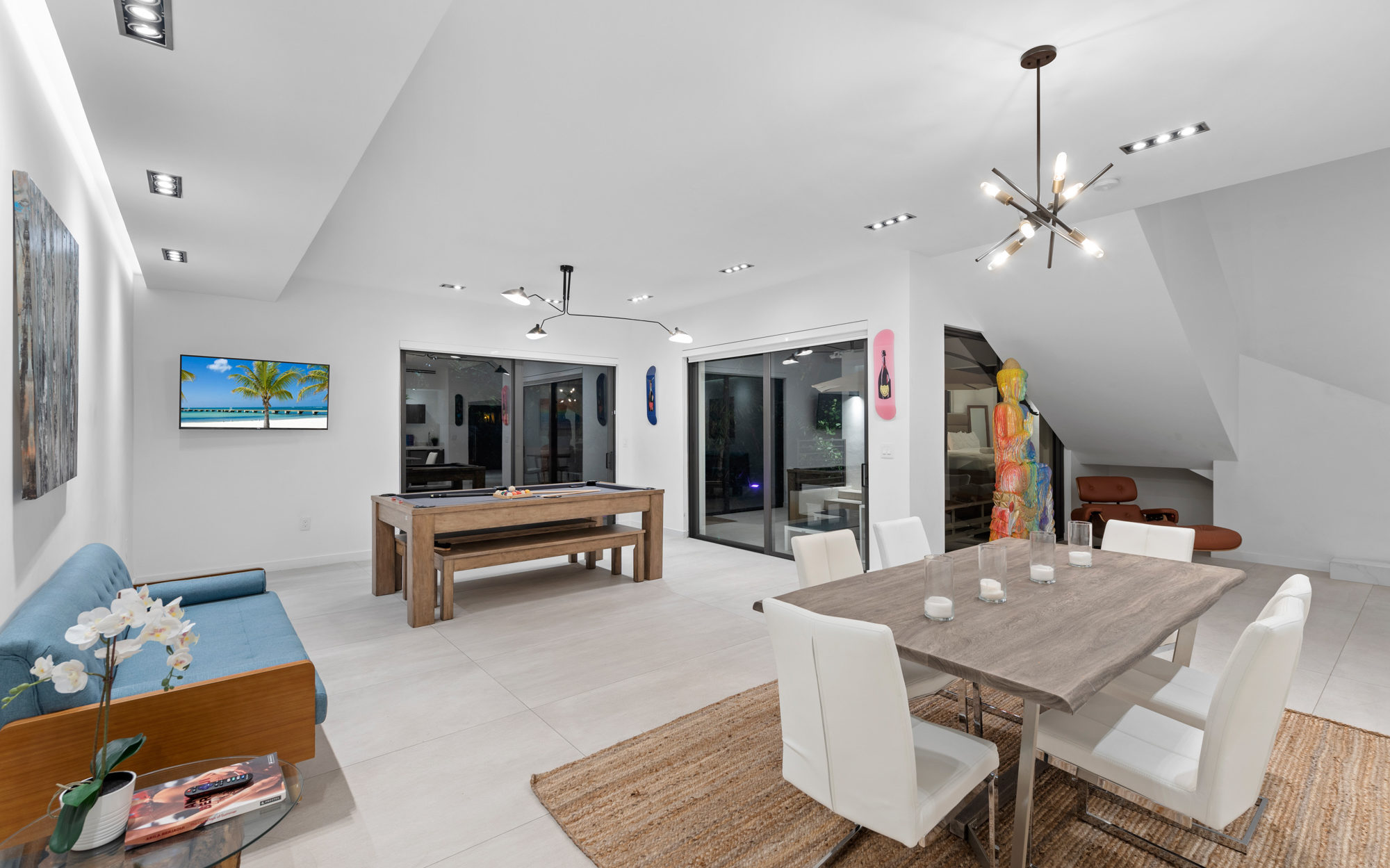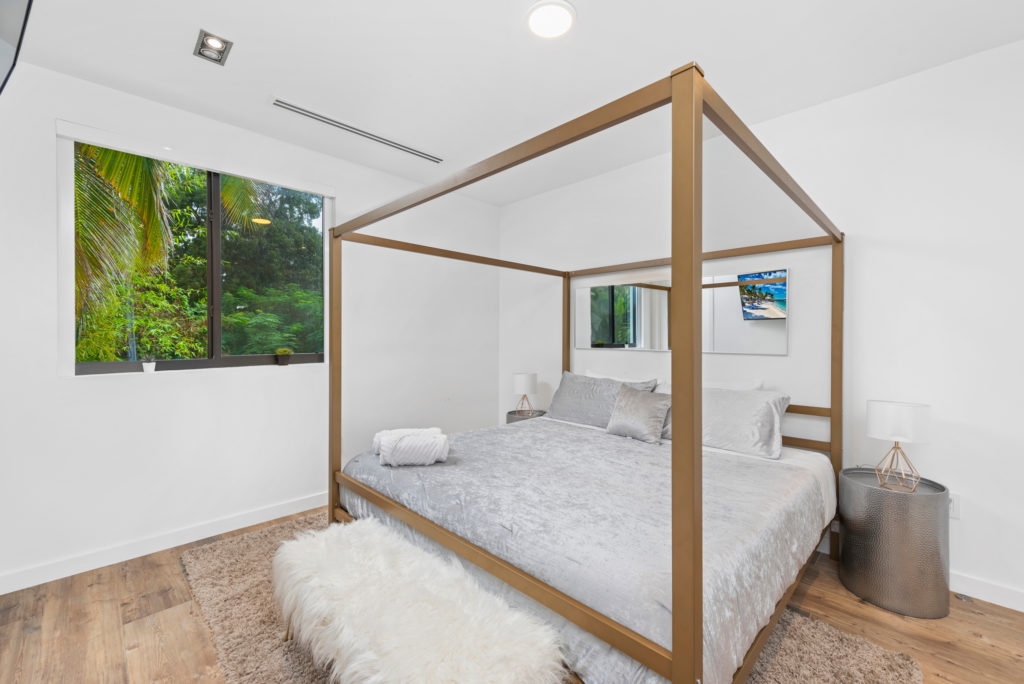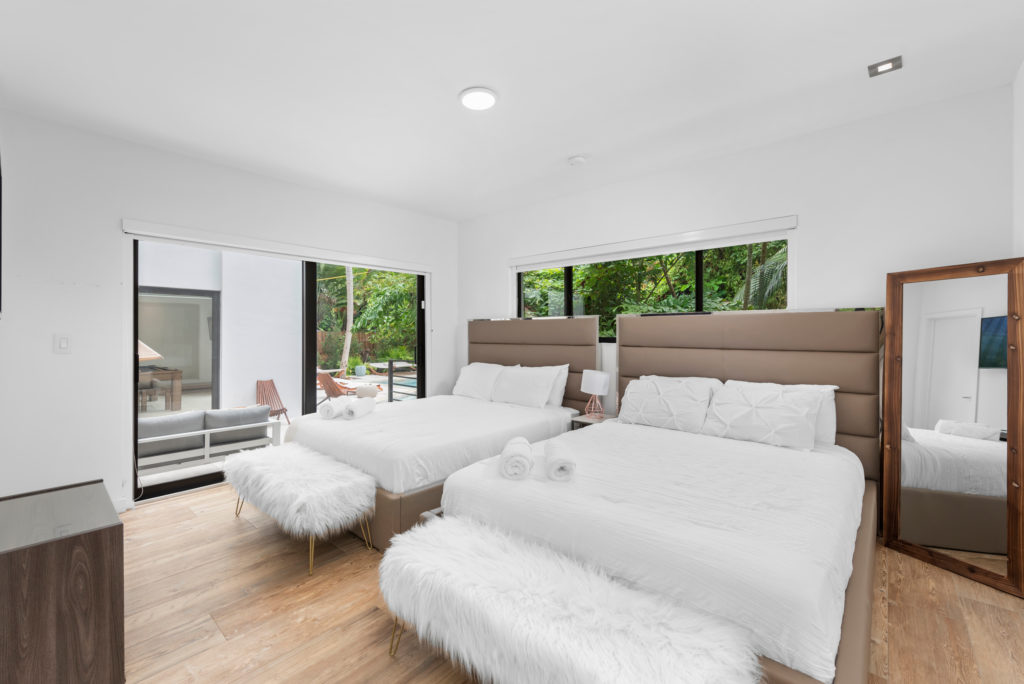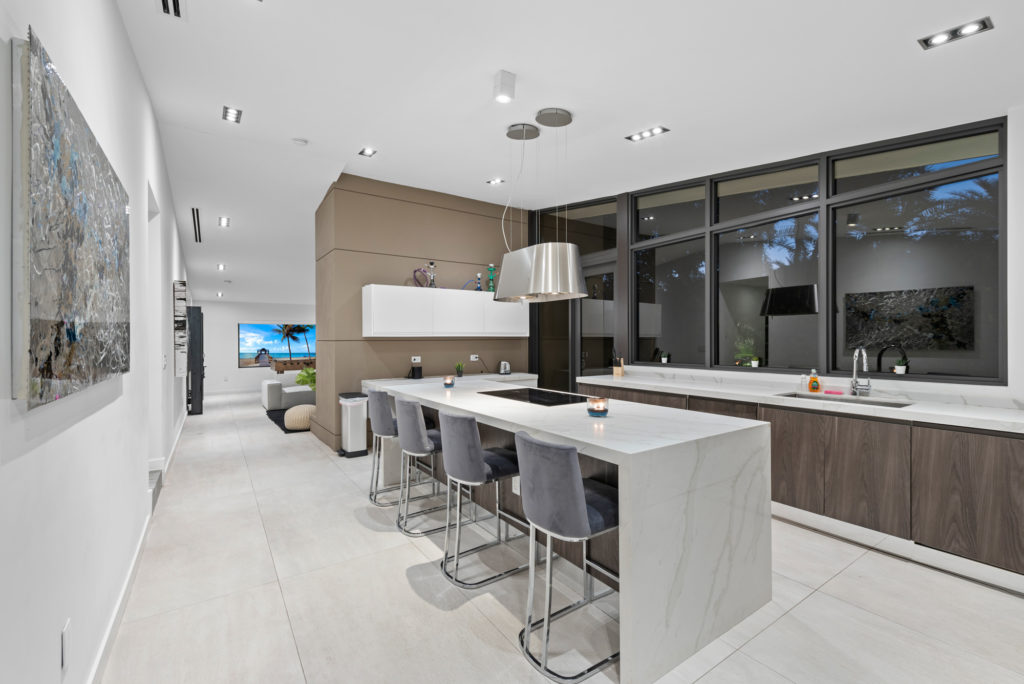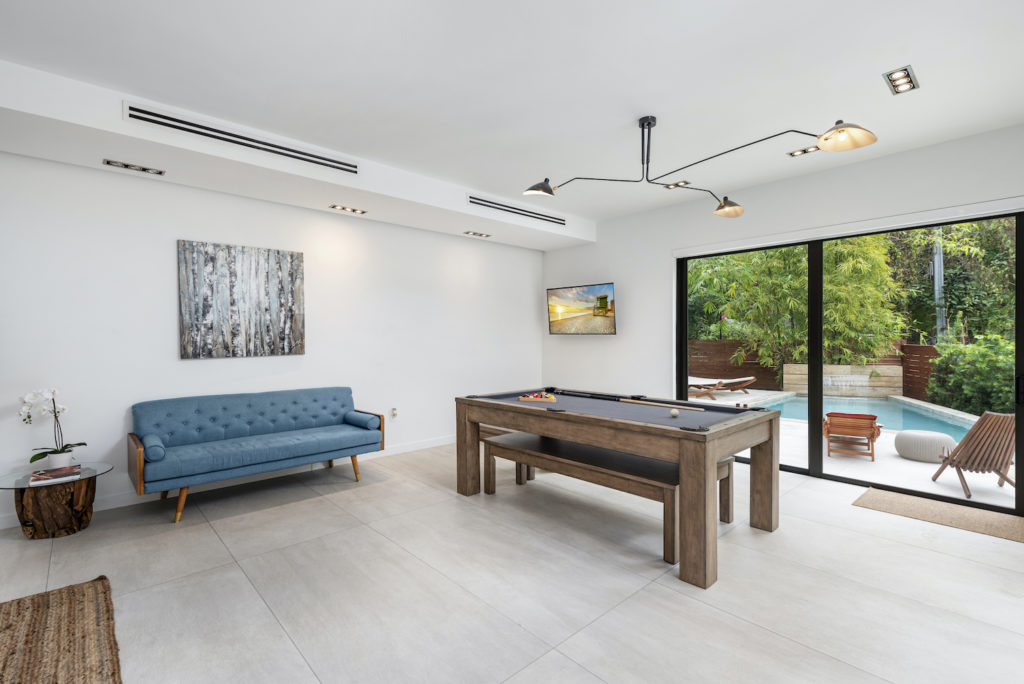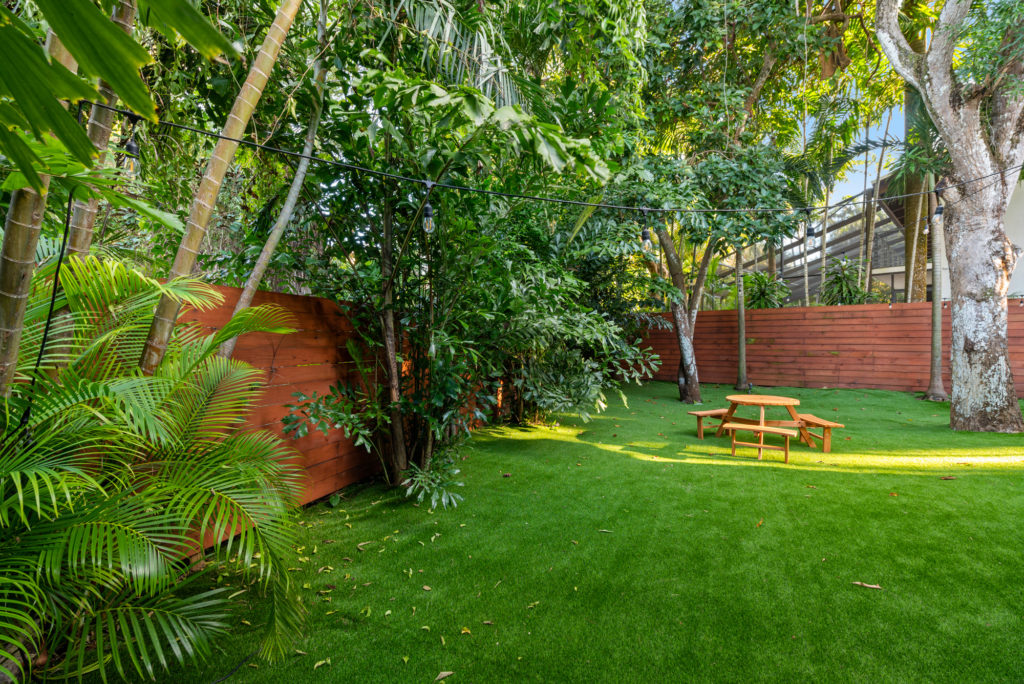 LOCATION
Dripping with glamour, oozing with fun and famed for its art deco scene, Miami is a magnet for the rich and famous. From the wonder of the Miami Design District, to the sun-kissed shores of South Beach, this is a city great for soaking up the sun, better still if it's from your own Miami villa rental. Cuisine here is another level, with a touch of Cuban and Latin influence in its many excellent restaurants, and a thriving night and clubbing scene for after hours. With annual art, boat and music festivals, Miami attracts a cultured crowd, as well as tourists connecting through, en route to the Everglades and Key West.
SOUTH BEACH: 2 min
BEACHES: 5 min
TENNIS: 10 min
GOLF: 8 min
AIRPORT: 20 min