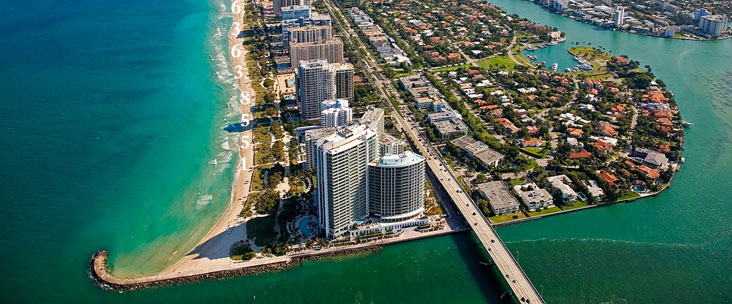 Bay Harbor Islands is a village of some 6,000 people, encompassing two islands in Biscayne Bay.
The westernmost island, Broadview, is exclusively residential, with more and more luxurious houses over the course of renovations and constructions.
The easternmost island has a small business district along "Kane Concourse" and has been the subject of intense real estate development over the past 5 years. The construction height being limited, the new buildings are small, of very good standing, in a rather " shop building ". Their rooftop pools offer unique panoramas and sunsets over the Bay, the Ocean and sometimes even Downtown on the horizon.
Again, luxury and calm permeate the place. Residents have everything they need on site: restaurants, office buildings, luxury boutiques and even the boat at the foot of their building, since some have pontoons. Ruth K Broad public school (elementary and middle school) is very popular.