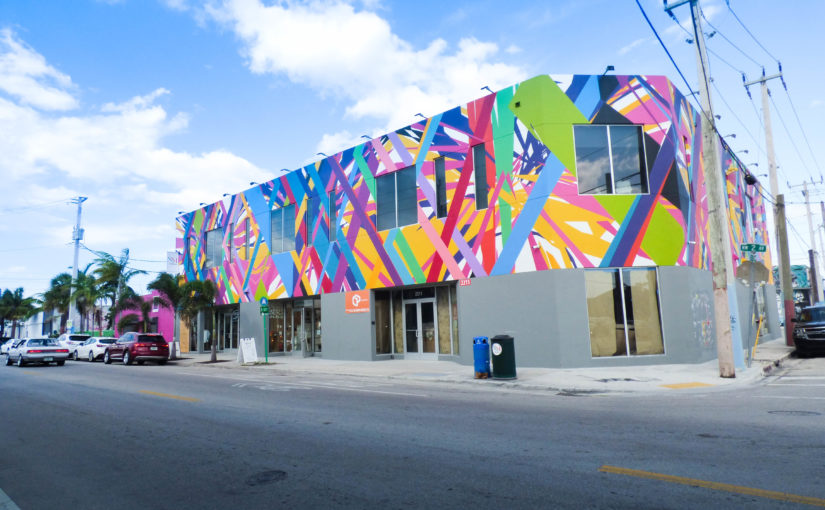 East of Midtown, in a former warehouse district that had fallen out of favor when the textile industries deserted it, Wynwood had become a real no man's land. It's thanks to Toni Goldman's ideas and vision that in less than 10 years the neighborhood has become one of Miami's hippest places.
As he helped to create Soho in New York, and the rebirth of the South Beach Art Deco, Tony Goldman and a few other pioneers first attracted underground art galleries who could not afford the rents of Miami Beach and Design District resolutely turned to luxury. Wynwood's key idea was to give voice to Street Art and to create warehouses on the walls of an open-air art museum. The walls are dressed with works by the world's finest graffiti artists, selected by a committee (sponsored by Jessica Goldman, daughter of T. Goldman) who oversees the renewal of this ephemeral museum. Wynwood only becomes more attractive since from one month to another the walls are made and unmade. New restaurants are swarming with people, fashion designers and concept stores have set their sights on this vibrant environment, not to mention countless galleries.
The second Saturday of the month, it's "Gallery Night": all Miami is found in the busy streets of orchestras, bars and brasseries where beer is brewed on site.
Wynwood is now entering its mature phase, a little less underground and more organized. Projects of small buildings begin to see the day and whole blocks are bought by investors (especially New Yorkers) who see the emergence of a real young and trendy neighborhood.