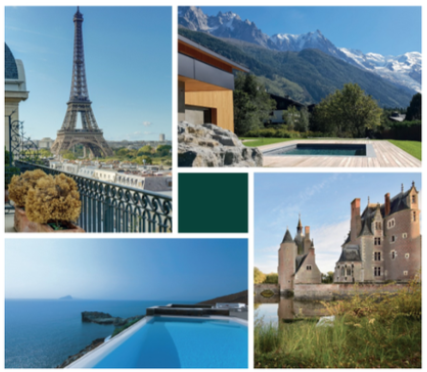 Driven by the art of living and French excellence, BARNES INVEST ABROAD works with local experts from our 90 offices around the world, which allows our clients to have access to opportunities in real time and to constantly benefit from a high level of personalized and adapted services and advice. We support our clients in various areas such as asset diversification, high yield operations, emerging markets, seasonal rentals, second homes, commercial investments, etc. Benefit from BARNES international expertise beyond the local market. Thanks to our BARNES Global Property Handbook, take advantage of our analyzes and advice for investing abroad and especially in cities with strong real estate growth such as Miami, New York, Montreal, Paris, London, Zurich, Copenhagen and Geneva, or resort destinations like Saint Barth, Saint Tropez, Monaco, Porto Cervo, Marrakesh, Mauritius, Gstaad or Megève.
Our goal is to establish long-term relationships with our customers, we prioritize, despite our commitment to digital, a personalized quality approach. Thus we are able to fully understand the expectations and needs of our customers in order to offer them the property that meets their desires. We believe that the main drivers of our success are our access to an international inventory, the knowledge of our customers allied to the local network of BARNES experts.
BARNES INVEST ABROAD's clients are individual buyers and sellers, exposed personalities, but also family-offices and real estate companies responsible for acquiring international real estate on behalf of third parties.
Whether you are considering a first purchase abroad or have always dreamed of a Parisian pied-à-terre, whether you are playing golf on the Portuguese coast or tasting a great vintage in a vineyard in Burgundy, or all simply that you are looking for a pleasant place for your retirement, we certainly have the property that will seduce you.
BARNES INVEST ABROAD owns a very large portfolio of luxury goods. Whether it's a beachfront property, a chalet in the mountains, a spectacular penthouse in the city, a renowned vineyard or a historic residence, we put at your disposal what the international real estate market has most exceptional in terms of properties. , while adding our expertise and professionalism.
BARNES INVEST ABROAD offers you: