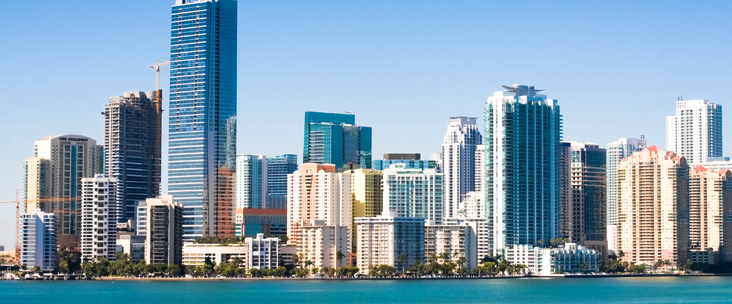 On the continent, facing South Beach, the innumerable glass and steel towers where large law firms, banks and other international companies reside, merge with ultra-modern residential buildings, which are popular with Brickell's busy executives.
This sector is booming, attracting large residential projects as well as modern and luxurious commercial spaces like the Brickell City Center located along Miami River, the 4th largest shopping center in the United States. More than $ 1 billion has been invested to create Brickell's new heart. Shops, offices and hotels occupy more than 500,000 square meters. Brickell City Center is also Bouygues Construction's first achievement in North America, which breaks new ground in terms of environmental standards. A $ 30 million Climate Ribbon TM provides cover and sun insulation in the aisles with breakthrough technology.
True Manhattan in the tropics, Brickell is now considered the economic center of South Florida. After the office closes, many fine and gourmet restaurants and trendy lounges take over, including around the Mary Brickell Village, and busy executives of the day morph into night owls.