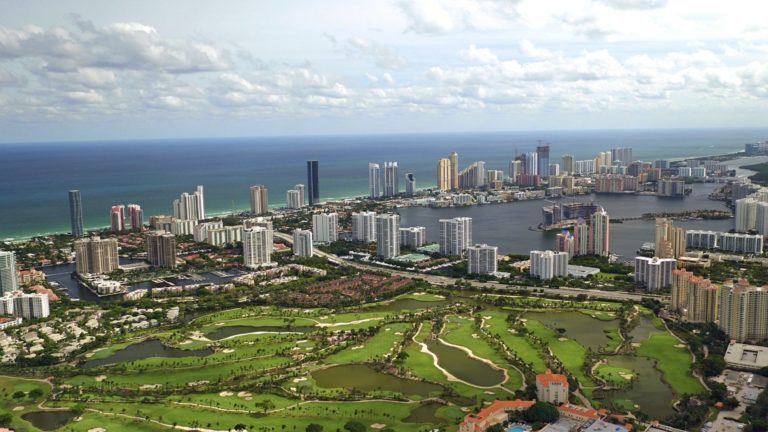 Aventura is located northwest of Miami. Legend has it that she was named after one of the developers of the first "condo" group in the area told her colleagues "what an adventure" it was going to be.
It is an upscale residential area, where you feel safe and where the atmosphere is peaceful. The residences line up with perfectly maintained streets, sometimes giving way to parks, golf courses or marinas. There are mostly condos, but the city also has some private homes, with elegant houses, sometimes on the water. We are far from the hustle and bustle of central Miami. However, the neighborhood also has a lot of offices, which allows residents to enjoy a better quality of life, by escaping rush hour traffic jams.
Unmissable activity, the Aventura Mall, 5th Largest mall in the United States, is the meeting point for locals and tourists from around the world. More than 300 brands have their neighborhood, ranging from Prada to Michael Kors, H & M or Apple.