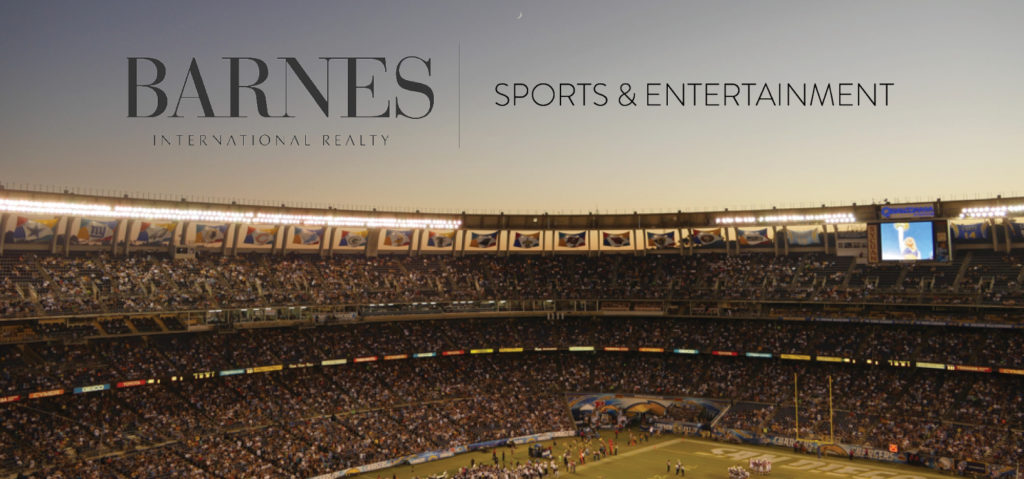 BARNES presents the Sports & Entertainment department, headed by Enzo Rosani.
The Sports & Entertainment department was created to meet the specific real estate needs of top athletes and personalities in the entertainment world. This division stands out thanks to its multi-city, multi-service network, comprising some of the most competent stakeholders and consultants in the industry.
These clients with such specific needs require comprehensive and tailor-made international support as part of their wealth diversification. Whether it's a purchase, sale, vacation rental, or relocation, our goal is to offer a global and confidential service within the global Barnes network.
Our team is also composed of former professional athletes and business leaders who are constantly leveraged to meet our clients' unique needs.
Thanks to our team made up of former top athletes and experts in the entertainment world, the "Sports and Entertainment" division has acquired over the years legitimacy and a lasting reputation in the daily support of this clientele. .
Our expertise
Founded for more than 20 years, BARNES is today a major player in high-end real estate and ambassador of the French art of living. Maison BARNES is present in 20 countries and through 130 agencies around the world. . BARNES supports its clients in all their life projects. 
More than ever the French art of living is a dream. BARNES has always been keen to celebrate this heritage. This art of living extends to multiple areas, be it beautiful stones and heritage, art, yachting or even vineyards. We invite you to experience this journey thanks to our teams who will provide you with expertise and advice so that your projects come to life.