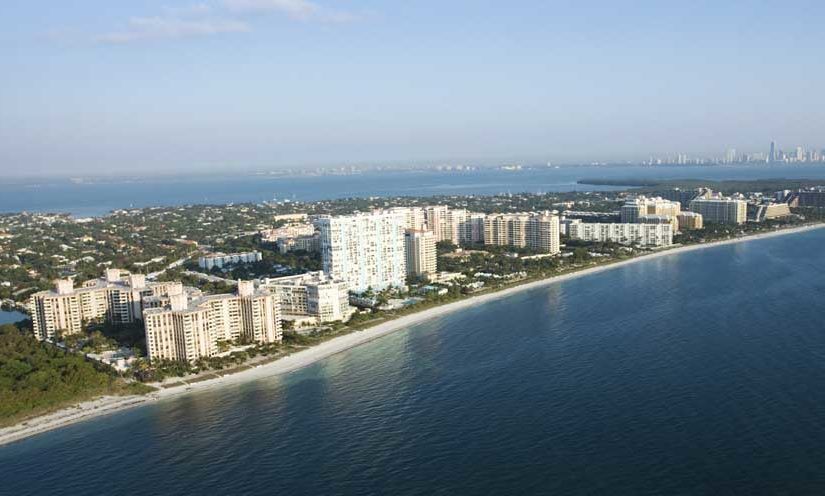 Conveniently located 20 minutes from South Beach and central Miami, Key Biscayne is a prestigious residential island with a unique historical past. Its 11 kilometers long make this island a dream place for idleness, in contact with a preserved nature.
It was in 1940 that this little corner of paradise and peace gained its nobility: the family of William Matheson, a wealthy owner of the former largest coconut plantation in North America, donated part of the island to create a public park: the Crandon Park.
On more than 800 hectares, this natural park brings together the characteristic flora and fauna of Miami. In addition to beautiful beaches, this lush park, which hosts the world's greatest names in tennis at the end of March at the famous Masters tournament in Miami, will appeal to sports enthusiasts with its majestic golf course. For a sandy experience away from the hustle and bustle of Miami Beach, lounging fans can lounge on the long, white-sand beach, Crandon Park Beach, a peaceful and bustling beach with snacks, picnic areas -nique and beach volleyball courts.
In the shade of coconut palms and palm trees, a ride on the bike paths that run through the island leads the locals to Bills Baggs Cape Florida State Park and its historic lighthouse erected in 1825. With its 109 steps, the oldest monument Miami Dade County offers breathtaking views of Key Biscayne and its luxurious millionaire condos and historic residences.
Ideal destination for the weekend, far from the exuberance of Miami, the coconut plantation of origin has turned into a village with a privileged living environment offering a multitude of activities: Key Biscayne is a haven of peace to share with family.