Bal Harbour is located at North of Miami Beach. This district is portrayed as a true haven of peace only twenty minutes from the hectic animation of South Beach. Bal Harbour is known internationally and throughout Latin America for its luxurious shopping center, welcoming major brands such as Balenciaga, Bulgari, Chanel or Chopard, its intimate beaches, as well as its many quality restaurants.
Explore Bal Harbour & Surfside
Elegance and tranquility are the best terms to describe Bal Harbour and its neighboring town, Surfside. Here lies the calm, however, under this discreet charm hides a rich activity of numerous cafes and restaurants, shopping districts of international renown and recurring artistic events.
Bal Harbour is packed with community-focused attractions andtrendy establishments that provide a more atmospheric respondent, more graceful and more holistic. Indeed, Bal Harbour is made up of a close-knit community, whose daily life revolves around the pristine beach, shopping at upscale boutiques, and tasting delicious food at great restaurants.
Life in North Miami Beach
Bal Harbour offers a ultra-private setting and quick access to the glamor of Downtown Miami and South Beach. The whole area is considered very walkable, thanks in large part to its plethora of green spaces as well as its manicured residential area. Surfside is recognized for its shopping district, its community center, its public art exhibition and its bike and walking paths by the sea.
There are many private yacht clubs in this area, such as the Bal Harbour Yacht Club, which has 35 locations open to the beautiful indigo blue waters of Biscayne Bay. The district is also home to many parks, such as the Haulover Park or North Shore Park.
Collins Avenue Surfside offers recreational activity centers, such as tennis courts, bike parks, numerous parks and an innovative community center.
Invest in Bal Harbour and Surfside
The Bal Harbour and Surfside real estate markets are booming expansion. Indeed, according to the Q3 2020 report, condo sales in Bal Harbour were on par with 2019, although prices were up 25.1%. This area is a highly sought after location with a growing real estate market every year.
In recent years, Bal Harbour and Surfside have risen to the top of the luxury real estate market with some of Miami's most modern condos, townhouses and penthouses. In these magnificent habitats, you can live in an idyllic oasis by the water, and enjoy unrivaled amenities or services.
The reasons to live in Bal Harbour
Luxury shopping, pristine beach, tasting delicious food… The Bal Harbour district has many strings to its bow. Indeed, the Bal harbour beach is one of Miami's most pristine and protected, and locals can't get enough of its sugary white sand. The walk of Bal Harbor Beach Walk runs along the beach and is a favorite place to walk, run or cycle.
Bal Harbour's luxury hotels also offer a variety of dining options, and residents appreciate the innovative cuisine at the restaurants in the area. St. Regis Bal Harbor Resort, from Sea View Hotel and Ritz Carlton Bal Harbor.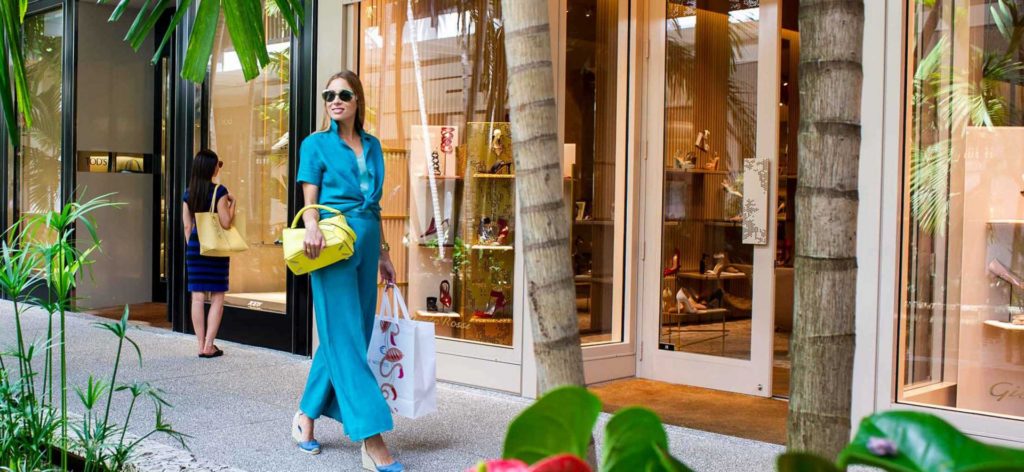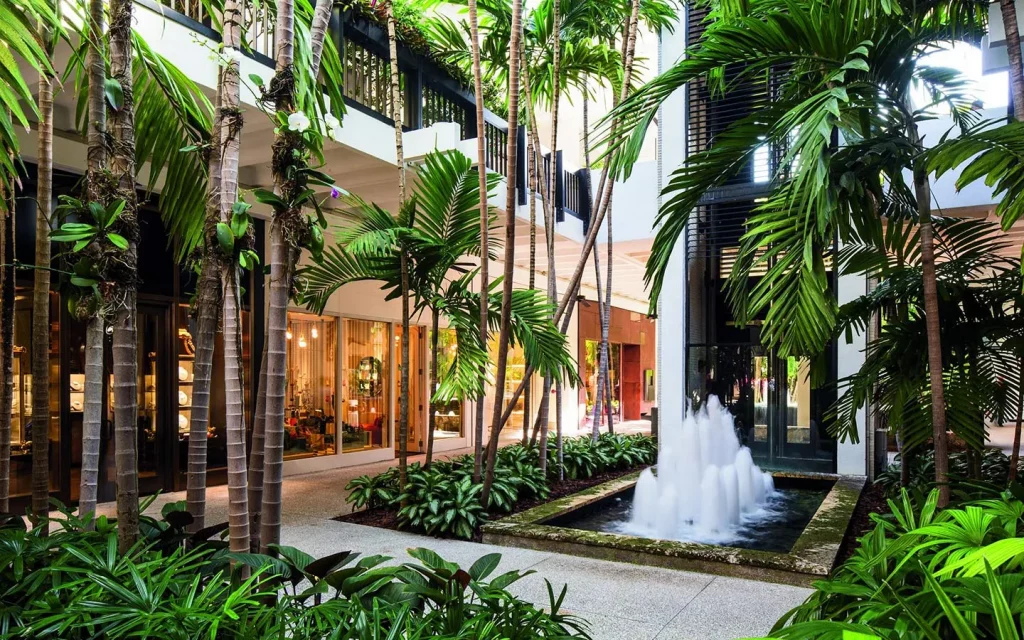 Luxury in Bal Harbour
The Bal Harbour Shops is a world-renowned destination for shopping and dining. Indeed, this mall is a legendary fashion spot, home to designer boutiques such as Stella McCartney, Alexander McQueen, Chanel, and Gucci. A favorite destination for celebrities, socialites and fashionistas from around the world.
This upscale mall is also the starting point for Bal Harbour's foodie scene. You'll find a wide variety of options here, including top-notch Italian cuisine, chic French cuisine, and innovative Japanese fusion.
For rare and quality purchases, do not hesitate to pass in the downtown surfside shopping district : this high-end shopping and dining district is made up of one-of-a-kind spas, chic boutiques and bakeries.
Schools in Bal Harbour
Students from primary and secondary schools in Bal Harbour and Surfside travel to Ruth K. Broad Bay Harbor K-8 Center, one of the miami dade public schools.
The St. Joseph's School in North Miami Beach, also offers a great program for K-8 students.
High school students from the community have the opportunity to join the Miami Beach Senior High School of Dade County, the very famous AD Henderson University School and the Boca Raton FAU High School.
Properties for sale in Bal Harbour and Surfside
Some of the most exclusive real estate in the country can be found in Bal Harbour. If you are looking for an alliance between luxury, privacy and a peaceful environment, this area is for you. It is in the western part of Bal Harbour that you will find the large houses of the Village of Bal Harbour. This prestigious gated community offers 24-hour care and convenient access to the Bal Harbour Yacht Club and Bal Harbour Marina.
A plethora of luxury apartment towers rise up Collis Avenue, each offering an array of services and amenities. Among the best investments and properties to buy are the twin towers of ocean and their 28 stories above the waters of Biscayne Bay and the Atlantic Ocean, the towers of the St. Regis Bal Harbour which illuminate the sky with their magnificent bronze-coloured reflections, or the Fendi Castle.
In Surfside, the residences of the Four Seasons Surf Club and Eighty Seven Park are essential for investors in luxury products.
Looking for a property in Surfside/Bal Harbour, Miami?
If you are interested in renting or buying a property in Surfside / Bal Harbour, contact one of our BARNES real estate experts in Miami for a list of available properties that meet your specific needs. Our real estate agents who are experts in the real estate market in Miami will carefully select the properties that best suit your needs and your budget.