If you are looking for a property to buy in a dynamic, artistic, and value-oriented neighborhood, the Wynwood area may be just what you are looking for. Indeed, Wynwood is known as the cultural, art, technology, and entertainment center of Miami. Located between Edgewater to the east and Allapattah to the west, Wynwood, once an industrial area, has become one of Miami's most sought-after locations for young creatives and entrepreneurs.
Once known as Little San Juan or El Barrio, this neighborhood is a hotbed of Puerto Rican culture, with many immigrants settling here in the 1950s. This cultural diversity is celebrated today and exists through the many Puerto Rican-owned businesses and restaurants. Wynwood is rich in culture and experience and is visited by thousands of people daily. The neighborhood can be subdivided into arts, technology, and fashion districts.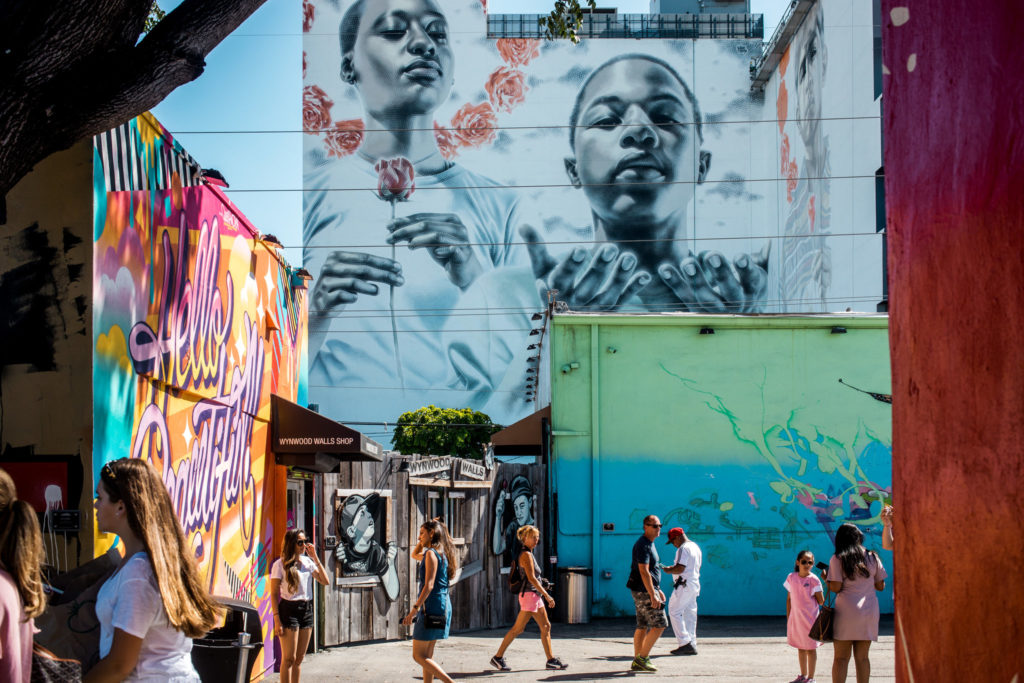 A neighborhood with artistic touches
Wynwood is considered the Miami's hip art district, and regularly attracts art and culture enthusiasts with its massive galleries, colorful museums and miles of murals. Throughout the year, openings and various events take place there, and in December, when the annual festival Art Basel Miami Beach, crowds fond of art invade the city. Every square centimeter of Wynwood is an ever-evolving work of art. However, the history of the district has not always been like this: in just over a decade, this former industrial center housing warehouses and car workshops is now home to the most fashionable galleries as well as the trendiest bars. from Miami. Stroll through the neighborhoods of Wynwood and find your pieces of art among the 70 galleries. Take an afternoon to appreciate the murals, and discover the room: the Wynwood Walls.
Luxury brands, on the lookout for this creative and innovative movement, have also created their own neighborhood within Wynwood: the Design District. All the big names in fashion, interior design, and jewelry can be found there.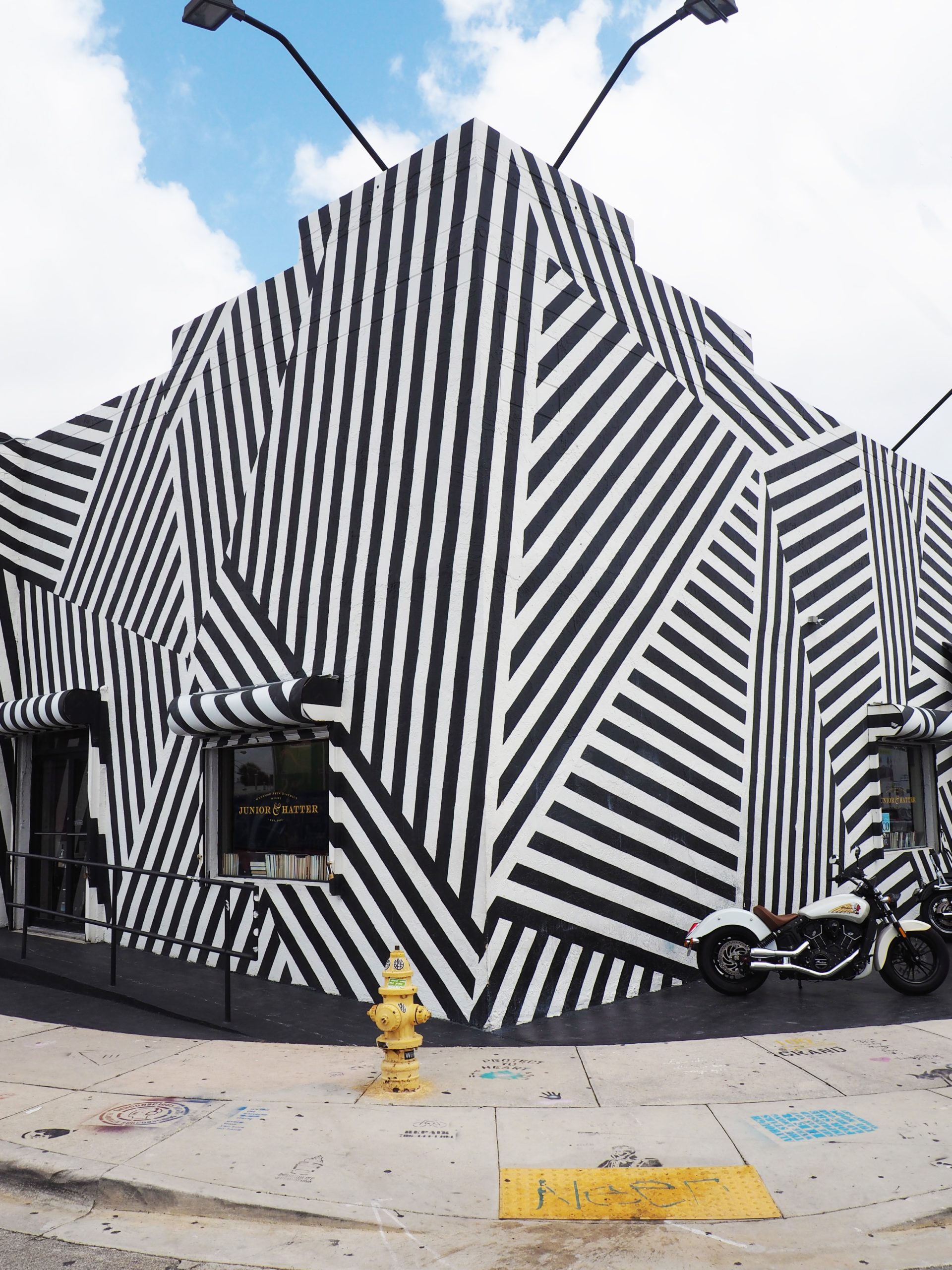 A neighborhood with a futuristic dynamic
A rising arrow in the artistic field, the Wynwood district is also and simultaneously destined to become theMiami startup epicenter. The increase in the number of technology and financial companies setting up offices here defines this area as Miami's new technology hub and hub. So say, for example, the managing directors of DWNTWN Realty Advisors, Tony Arellano and Devlin Marinoff. The company says it has participated in more than $350 million in development investments and sales at Wynwood in recent years.
The artsy Wynwood district attracts california tech companies for different reasons: the beauty of its colorful murals, its eclectic atmosphere or its unique concepts of bars and restaurants. Miami's nascent tech industry began settling in several years ago and is bringing a whole new futuristic vibe to this trendy neighborhood, which is already home to The Lab Miami's first coworking space, as well as the BrainStation coding bootcamp.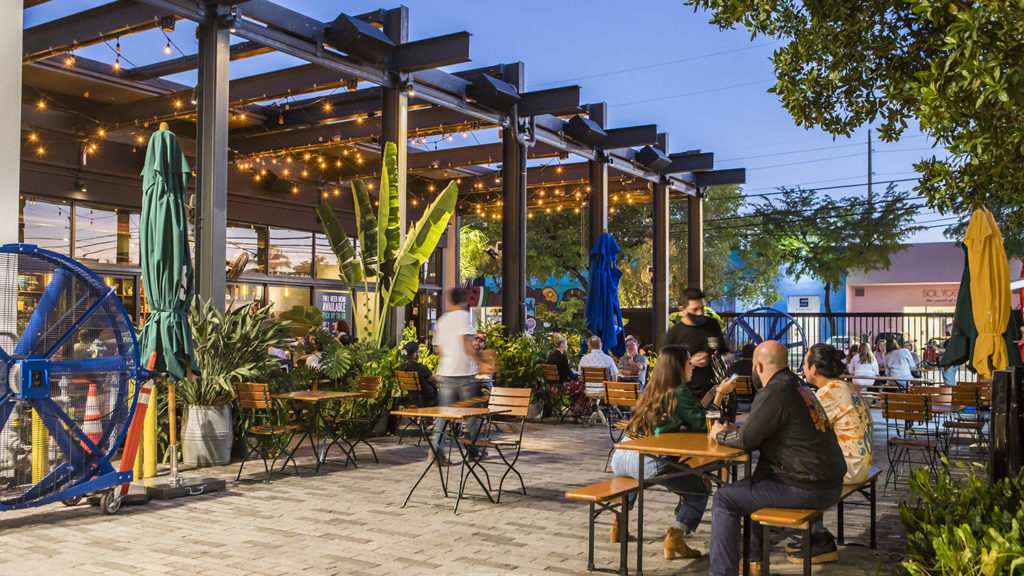 Wynwood Dining and night scene
Between the various exhibitions, discoveries and walks, you will find in Wynwood multitudes of restaurants to amazing foods and creative cuisine like Coyo Taco and Joey's Italian Café. If you want to try Asian fusion dishes in a more sophisticated setting, head to Back Door Monkey. To quench your thirst with a drink, head to Bar Alter, and discover an outdoor bar and the terrace of an award-winning and relaxed American restaurant. For a more exotic atmosphere, head to the KYU Bar for an Asian grill cooked over a wood fire as well as sake and Asian-inspired cocktails.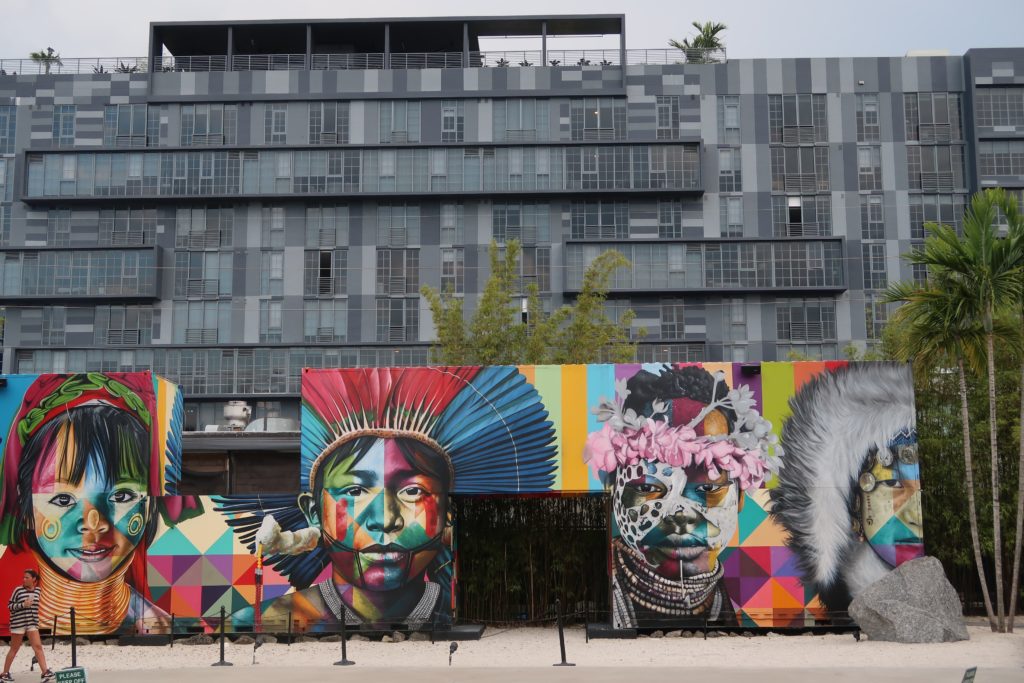 Invest in Wynwood
Wynwood is a vibrant, charming and up-and-coming neighborhood. Located at the epicenter between Downtown and Midtown, the families and active youths take a close interest in this growing district. It is also a neighborhood of choice for families who want to give their children an artistic education. In fact, school children in the neighborhood benefit from the best teaching program for graphic arts, dance, music and photography.
Wynwood's residential neighborhood is also ideal investors. To acquire a real estate property in the residential area of Wynwoodyou should expect to pay between $400,000 and $800,000 USD, but prices vary considerably depending on the property.
This neighborhood is particularly special because Miami quickly made the development of Wynwood one of its priorities by creating new zoning that allows for both residential and commercial density. With Miami being one of the world's capitals of modern and contemporary art, it is quite possible that Wynwood will become one of the world's leading cities for art exhibitions and markets. Within a few years, the area will be populated with residential, commercial and commercial structures or chic restaurants and thrilling entertainment. Therefore, it is very likely that the demand for space will increase significantly, making it a very promising and interesting real estate investment.
The neighborhood features many recent developments offering urban chic for all budgets. There are therefore homes with more industrial looks and primary colors. Among the goods to buy, you will find many condos, of large family homess, as well as lofts located in former industrial sheds. If you're looking for more traditional condos, it's best to do your research in Edgewater, for example. If you're interested in the home-incubator side of things and want to live in the urban heart of Wynwood, you'll find it in the Arts District, where new apartments are being built every month. It's also possible to find older, authentic properties in Wynwood, such as single-family ranch-style homes or Mediterranean Revival bungalows.
Interested in buying a property in Wynwood?
Contact one of our BARNES real estate experts in Miami for a list of available properties that meet your specific needs. Our real estate agents who are experts in the real estate market in Miami will carefully select the properties that best suit your needs and your budget.