Are you looking to move to Miami and wondering which neighborhoods would be ideal to educate your child or start a family? Although Miami is a well-known tourist destination, it is also a great place to settle down with your children. Here is our list and selection of the best places to live with your family in Miami.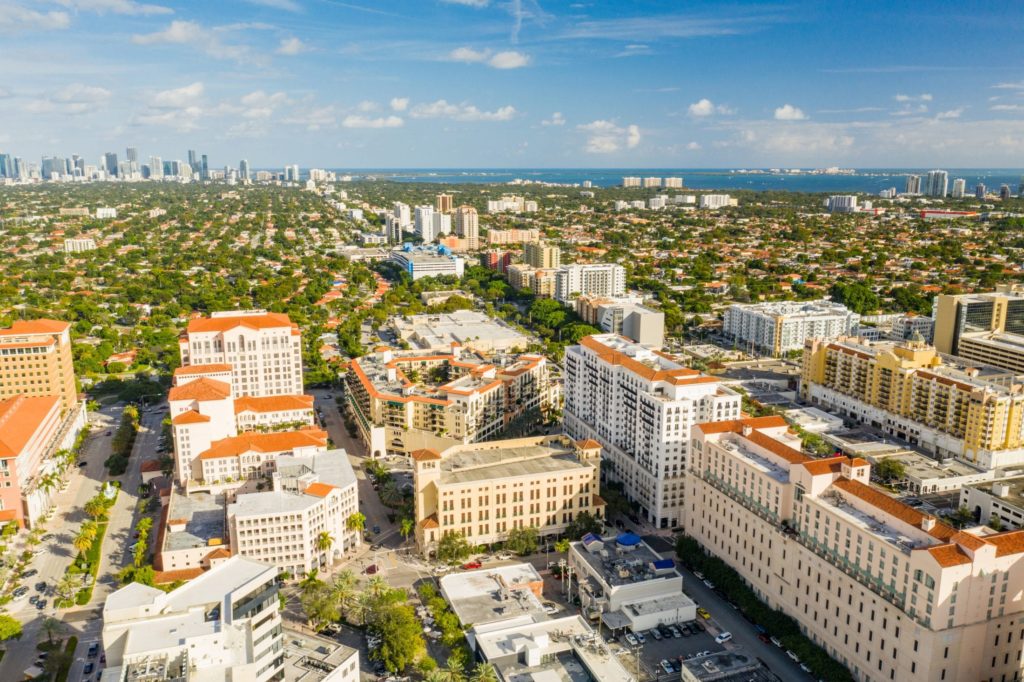 Coral Gables
Coral Gables is one of the most desirable real estate markets in Miami. It has some of the best private schools like Gulliver and St. Philips, as well as incomparable security systems. Also, you'll find many offers for gated and very private communities, making it a popular place for families. Coral Gables is a predominantly single-family home market, but the interest and supply of townhomes and luxury condos has recently increased.
Coral Gables is one of Miami's suburbs, located 20 minutes from downtown Miami and offers plenty of space. This neighborhood is also home to the University of Miami, therefore older kids can graduate close to their homes. If you're considering buying a home in Miami, Coral Gables is a great place to find larger, more modern properties with excellent resale value. The median purchase price is $696,000 and the median monthly rent is $1,412.
Beyond the multiple assets for the safety and education of your children, this neighborhood is full of activities and opportunities for adults. During the heavy summer days, you'll have the opportunity to take a dip in the pool at The Venetian, or play a round of golf at Granade GoldCourse or Riviera Country Club. Spend time with your kids and discover nature's surprises at the Montgomery Botanical Center. The food and dining options are also diverse and varied.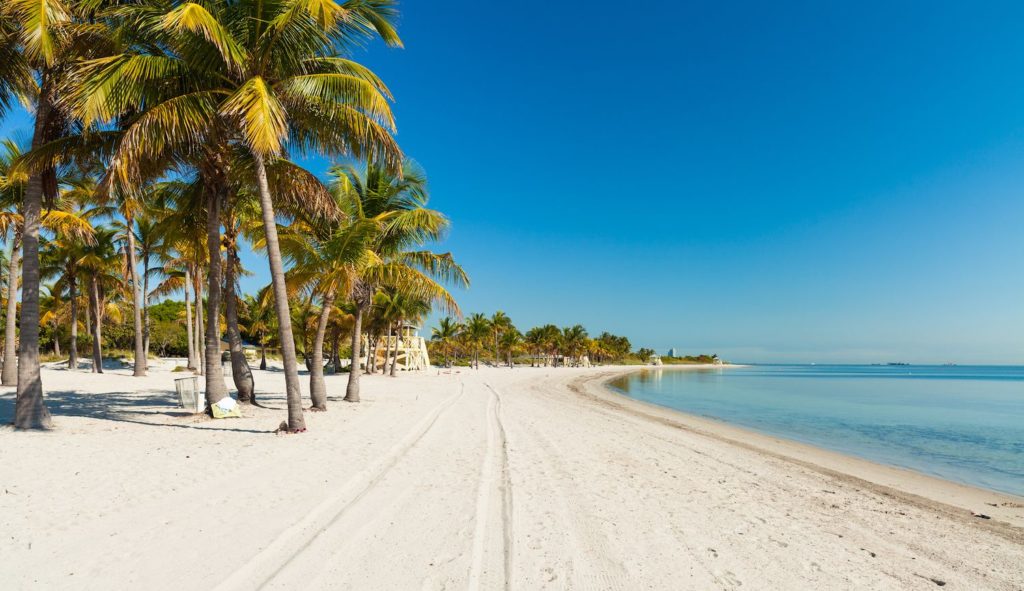 Key Biscayne
Key Biscayne is known as a tourist spot, but also as one of the most expensive areas in Miami. But this neighborhood is also one of the most incredible places to live for families, especially because of its access to local beaches and outdoor recreation. One of the neighborhood's greatest assets is its proximity to the rest of the city: Key Biscayne is about 15 minutes from downtown Miami, making it easy for parents who work in the city to get back and forth. The median home price is $1,034,800 and the median monthly rent is $2,549.
This neighborhood is picturesque with sunny beaches, luxurious boats, and large single-family homes. This family community is also very safe and active, with many residents making the effort to befriend and support each other. Activities are diverse and varied, and families who reside in Key Biscayne enjoy this place for fishing, biking, kayaking and other outdoor activities. The restaurants and dining experiences are also many, and you can order a 12-inch Margherita, Calabresa or Diavola pizza at Tutto Pizza & Pasta, or head to The Ritz-Carlton for seafood, cocktails, and to enjoy the ocean views.
Coconut Groove
Coconut Grove is by far the most popular neighborhood in Miami for raising children and is one of the safest neighborhoods in Miami, with 24/7 police control. Also, this neighborhood offers some of the best private schools in Miami, with institutes like Carrollton or Ransom. Coconut groove offers an ideal experience for families and children. In fact, there are a lot of kid-friendly parks here, which are ideal for family activities.
Additionally, Coconut Grove is conveniently located with quick access to Coral Gables and Brickell and a 15-minute drive to the airport or beaches.
Therefore, this is a particularly hot and in-demand market, with single-family homes as well as ultra-luxury condos that can accommodate an entire family. The median purchase price of a home is $592,500 and the median monthly rent is $1,401.
The area is one of the best places to buy a home in Miami and one of the safest neighborhoods in Miami, making it an ideal location for families, who also have the opportunity to enjoy the many activities available. Families enjoy Sundays spent shopping for fresh produce at the Saturday Organic Farmers Market, or walking their pets at David T. Kennedy Park. For unforgettable dining experiences, stop by Monty's Raw Bar for fresh seafood and oysters.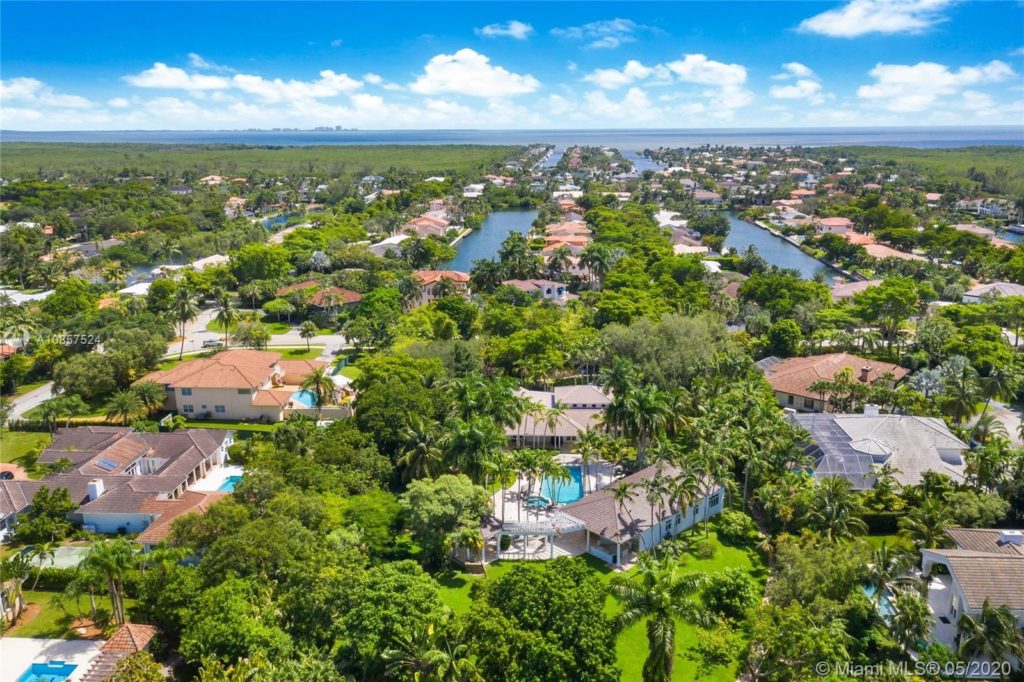 Pinecrest
Pinecrest is also one of the hottest neighborhoods because of its excellent school district and its track record of top public schools like Pinecrest Elementary and Gulliver, one of Miami's most sought-after and prestigious schools.
This neighborhood, located in the suburbs of Miami, is a prime destination for families and retirees. There are large homes with beautiful gardens and luxurious pools. The median home price is $840,900 and the median monthly rent is $1,313.
Once you settle in, you'll have the opportunity to wander through Pinecrest Gardens, where you can stroll through botanical gardens and play on playgrounds with your children. Take time to take them to see the latest movie at the Regal UA Falls Theater, and end the weekend with a picnic in Coral Pine Park. If your kids are curious about new culinary experiences, take them to Flanigan's for a taste.
Other neighborhoods and recommendations include Bal Harbour, with its mix of apartments and large single-family homes, and many public open spaces. Aventura, one of Miami's fastest-growing neighborhoods, is also a haven for families and is full of parks, schools, restaurants, and stores.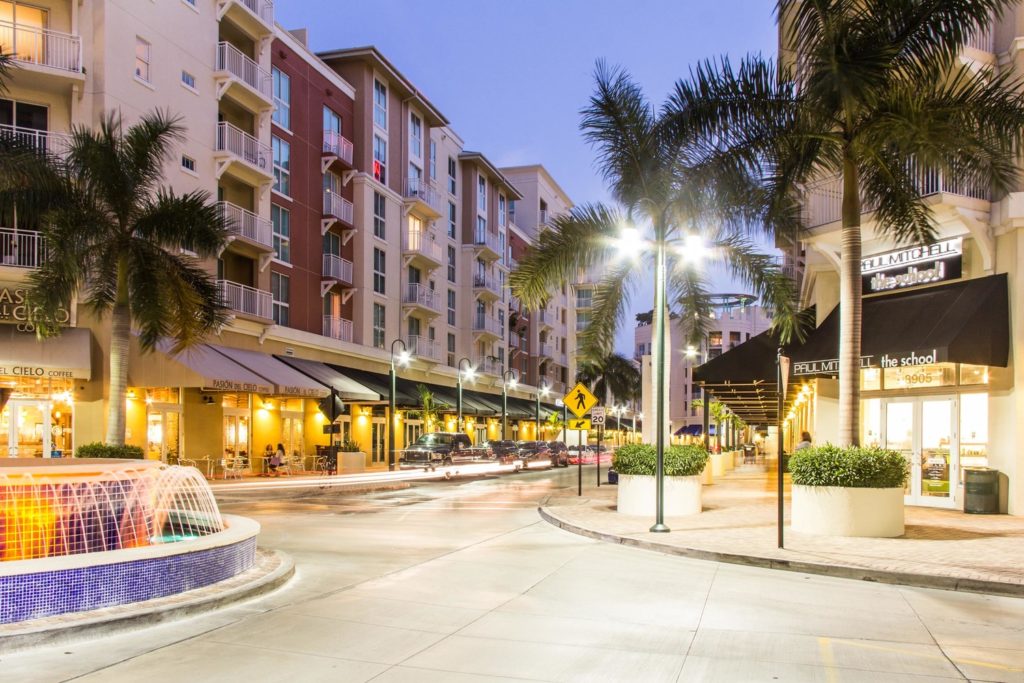 Kendall
Kendall, located in South Miami, is a suburb with ranch-style homes and bungalows that offers diverse activities for families and top-notch schools like the School for Advanced Studies, William H. Lehman Elementary and Kendale Elementary School. If Kendall feels a bit more removed, it's still easy for working parents to get to downtown Miami via the Metrorail. The purchase price of homes is $312,800 (median purchase price) and $1,331 for a median monthly rent.
On your weekends or in your free time, shop at Dadeland Mall, The Falls and The Palms. Take time to bring your kids and see blockbusters and animated movies at Regal Kendall Village. Families also enjoy spending time at Sky Zone Cutler Bay, or a game of pick-up and drop-off at Kendall Indian Hammocks Park.
You'll find that Kendall is a great destination for shopping, going out, and having fun - indoors and outside - all in a relaxed and welcoming suburban atmosphere.
Looking for a property for your family in Miami?
Contact one of our BARNES real estate experts in Miami for a list of available properties that meet your specific needs. Our real estate agents who are experts in the real estate market in Miami will carefully select the properties that best suit your needs and your budget.